Someone on a social media site said that they on their way out the door for "date night" with their husband. One commenter replied "Date Night? Is that still a thing?" Others replied that although some of them did still go out for "date night" with their spouse, that the whole thing felt routine and had lost its zing.
Is date night dead in Anchorage? What about singles who are looking to date? Is that also passe? If date night feels routine or if you're young and single but don't have a clue where you should go to find romantic restaurants in Anchorage or if you are looking for romantic date ideas, we have a few places to rock your date night world.
The Problem with Date Night
Date night was a fresh idea about 10 years ago, when overworked couples, especially those with children, found that their connection, the attraction that brought them together in the first place, got lost in the stress and chores that go with everyday life.
Unfortunately, this great idea has become yet another chore. The expectation that couples MUST have fun or that they have to come up with some super romance every week is just too much work for most couples.
And what about singles who are desperate to find something to do in Anchorage at night that doesn't involve the same old dinner and a movie?
Our Solution
We don't want to see date night fall by the wayside out of boredom. We also like to see singles out and about having fun and talking, not texting.
That is where this list comes into play. We think these are of some of the best places in Anchorage to have an interesting and/or different date night. Perhaps you've heard of some of these places, maybe you haven't, but you must try them! The fate of date night could be at stake!
3339 Fairbanks Street, Anchorage 99503
306-1738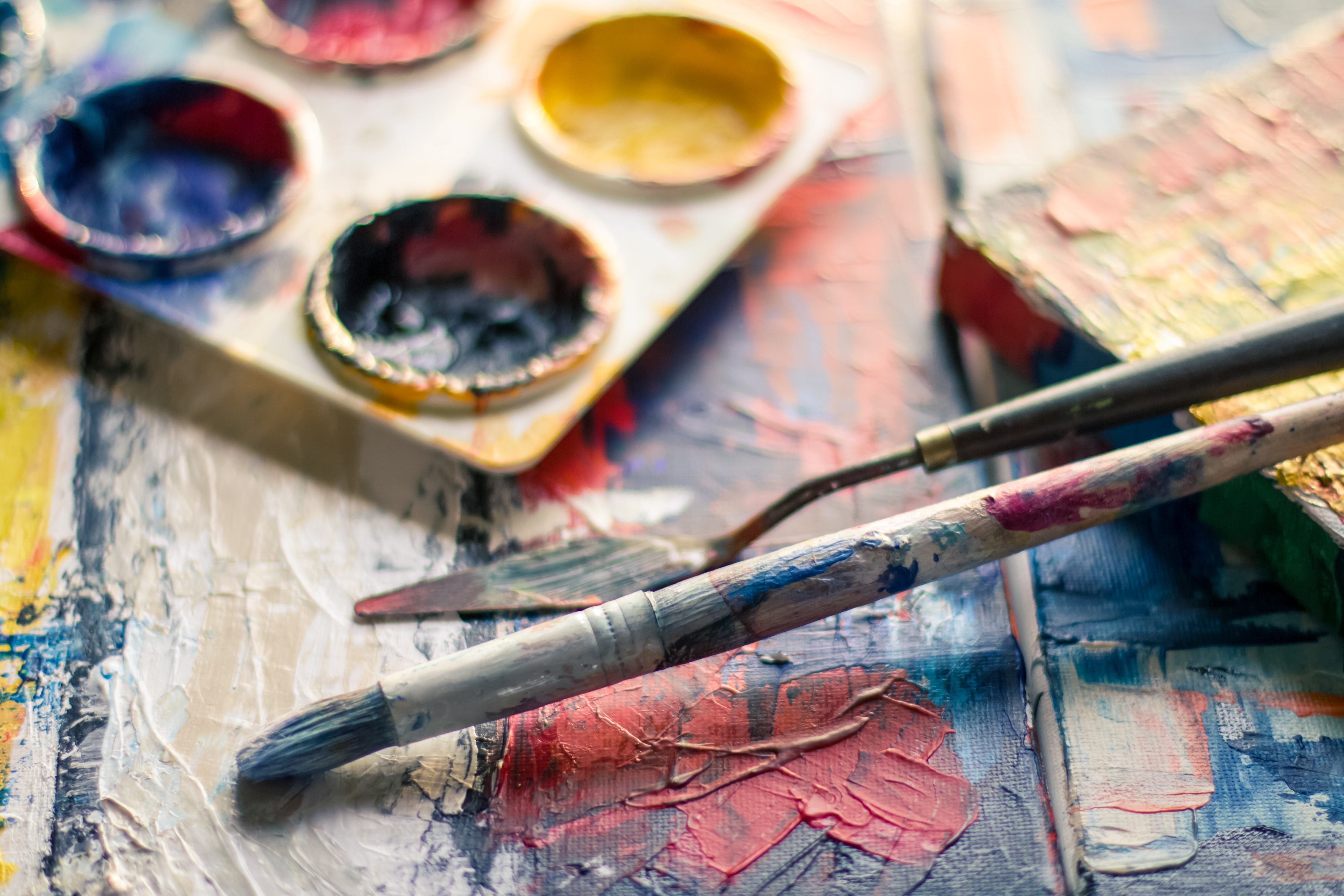 If you have been avoiding Arctic Crown Canvas because you can't even draw a straight line, don't worry! This super fun and creative workshop is exactly for people who love art and love to have fun but have no skills.
Everyone paints the same pictures, with professional artists there to help guide and explain how to paint your picture so it comes out great!
You can attend a "family night" (see their schedule here for exact dates and times) or arrange a private event at the location of your choosing (how romantic is that). Aprons, paint, canvas, and full instructions are provided. You simply show up with a snack and a drink! (or pick one up at Moose's Tooth located behind the art center).
Super affordable, this is a great place to relax and bring home a painting for you to show off to your family at the same time. Couples will have a blast without the pressure of those dreaded expectations and singles will love doing something that lets them see their date in a light other than the dim ones at the movies.
There is no need to wear fancy clothes, no restaurant etiquette to worry about, and, best of all, no matter how the actual date turns out, you get a nice piece of artwork to call your own.
939 W 5th Ave, Anchorage 99501
276-6000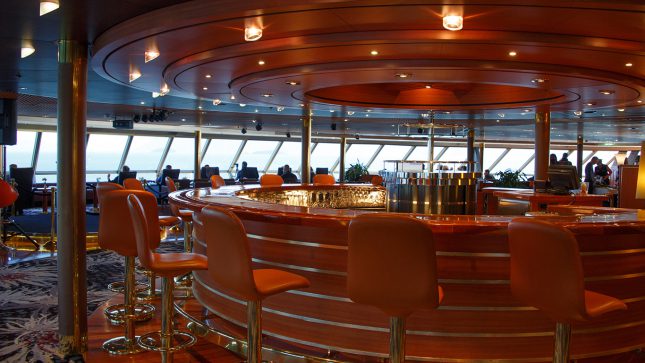 This romantic restaurant is located inside the Hotel Captain Cook, so if you want to have a little overnight getaway, you don't have to leave the hotel to get a bite to eat (or vice versa).
The hotel itself is absolutely gorgeous, with everything you could want for a mini-vacation; athletic rooms, an indoor pool and jacuzzi, and, of course, the elegant Crow's Nest restaurant on the top floor of Tower 3.
This AAA 4-star rated restaurant offers French and American cuisine, a 360-degree view of Anchorage, the Cook Inlet, and the stunning Chugach mountain range. Perhaps best of all, an extensive wine list!
A restaurant like this cost a few bucks to be sure, so if you're on a budget, why not make a reservation and enjoy coffee and dessert? Their banana split is big enough for two or you could each try something a bit different (like the Meyer Lemon Tart…mmm) and share.
Reservations are recommended and the Crow's Nest is closed on Sunday's. Attire is business casual so perhaps you should reconsider wearing that Glacier Pilots shirt and exchanging those flip-flops for something with a bit more coverage.
939 W. 5th Avenue or 737 W. 5th Avenue, Anchorage 99501
688-6005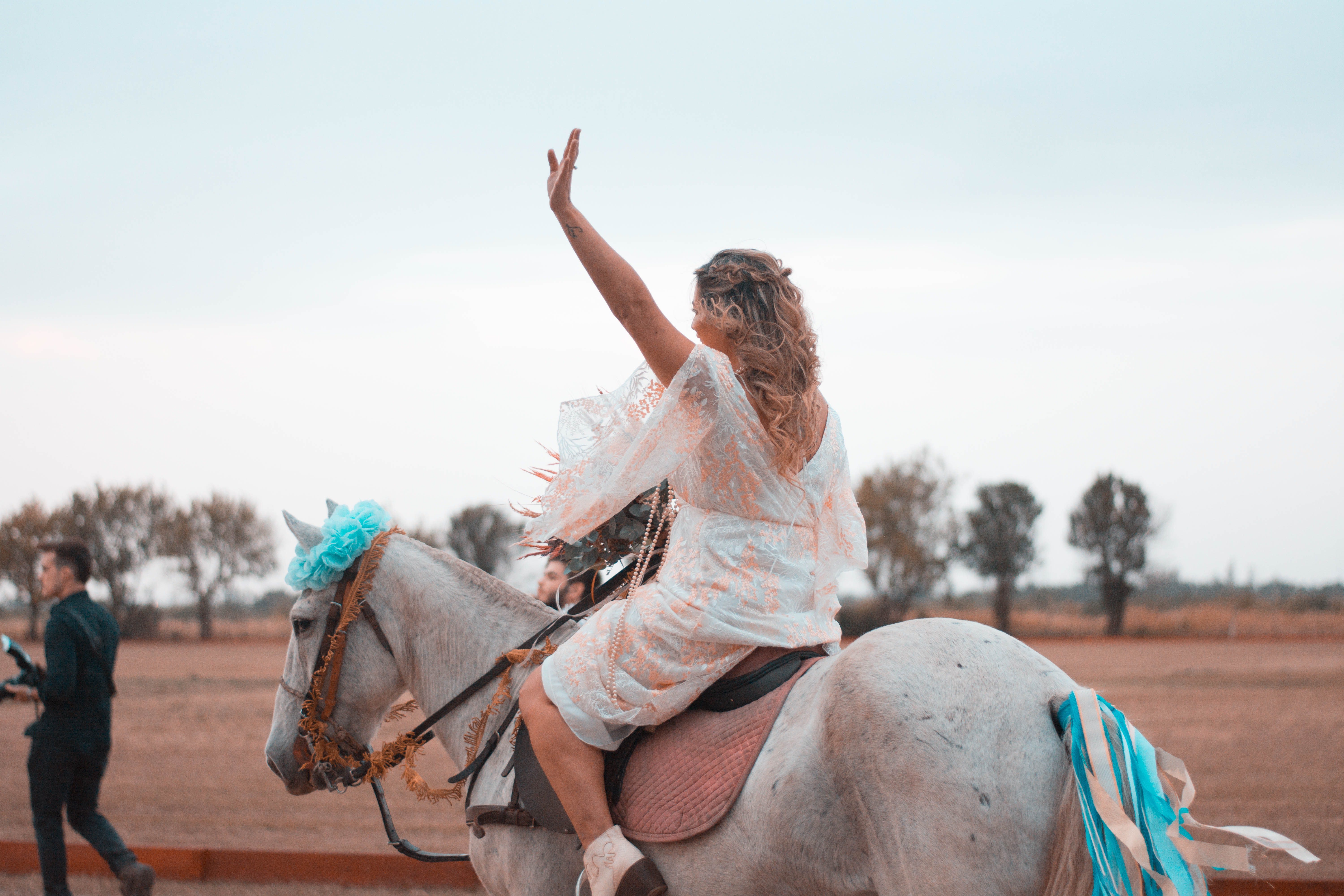 If you are an Anchorage transplant, chances are you took a ride on one of the horse-drawn carriages, but it's always amazing to find out how many native-born folks just never bothered.
The ranch where the horses are kept is about 20 miles outside of Anchorage, so the addresses given are where you can pick up your ride! The carriage sits in front of the Hotel Captain Cook and another in front of Glacier BrewHouse a few blocks away.
This would be a bit of a different adventure even if you have ridden them in the past. Try taking a one-hour tour or, better still, consider the romantic Cinderella carriage, which looks like a mini-pumpkin and is pulled by two beautiful horses.
There are shorter tours around Anchorage or, for a special adventure, take a ride by sleigh or wagon (depending on the weather) through the Birchwood countryside. This is romance plus, folks!
Reservations will be needed for special trips or for the Cinderella carriage and if you don't want to wait in line for a ride. Otherwise, have a seat. With 6 horses, there is sure to be a carriage returning to give you and your partner a nostalgic ride around town.
8130 Old Seward Highway, #106, Anchorage 99518
349-6463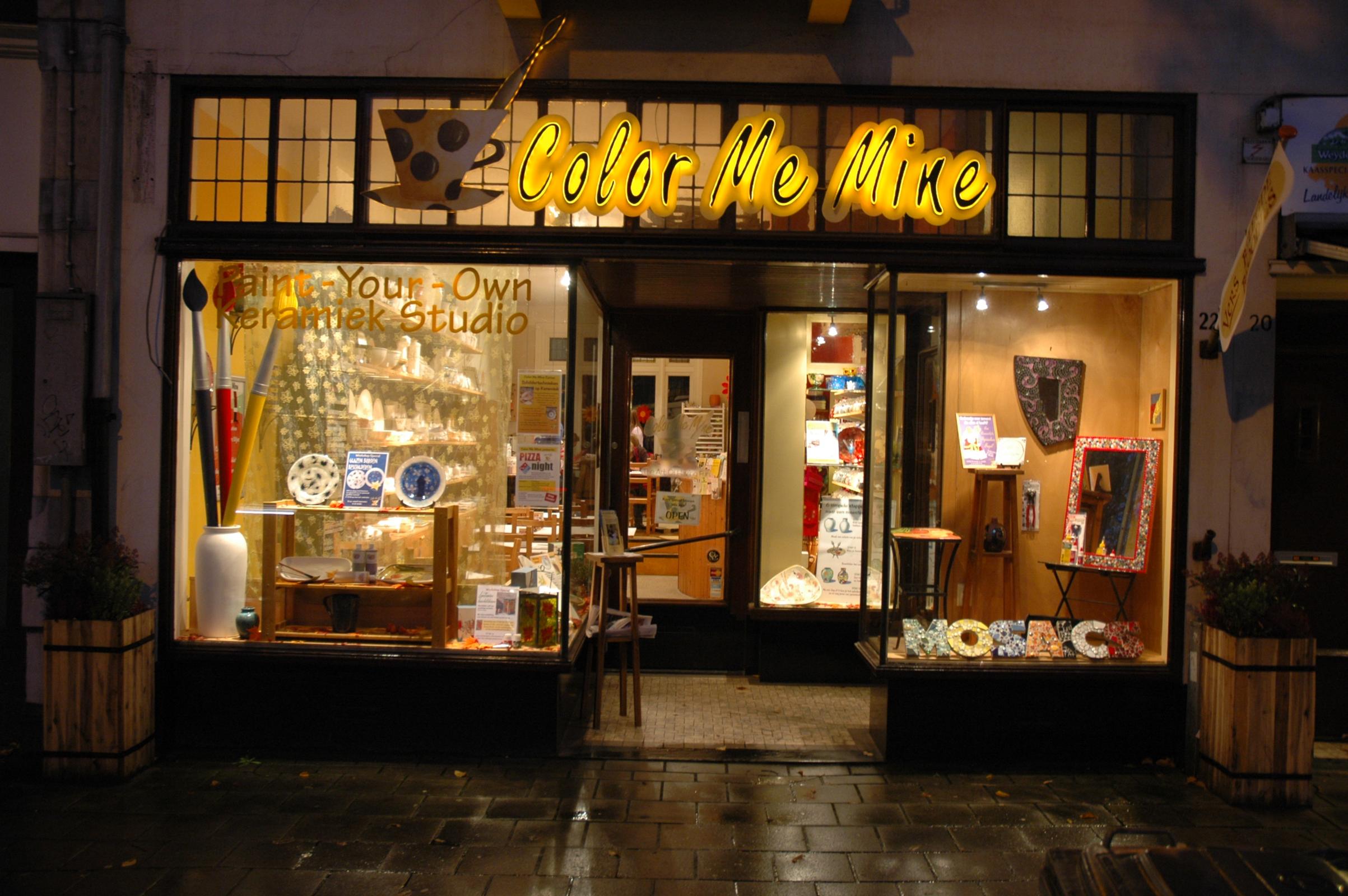 Like the Arctic Crown Canvas, this fun date night idea allows you to be creative, have fun, and take something home (well, in a few days at least)
Color Me Mine allows you to pick out one or more clay items to paint and decorate as you please (there are artists there to help you for those who are creatively challenged). The company will fire and glaze your pieces and you pick them up a week to 10 days later.
Imagine having a pair of coffee cups you designed yourself? Or maybe you would like to attend some of the pre-design classes for adults such as "Potty Mouth Adults Only Paint Club"?
You could bring the entire family or keep it just between the two of you. Adult classes are the first Friday of every month and for a mere $12 (plus the price of the item you pick) you get to paint, have fun, and enjoy snacks, coffee or tea or soda, and some hot chocolate.
Our favorite has to be Pajama Night, which is the second Saturday of every month at 6 PM. Class fee is $1 and you get to wear your PJ's while you paint! Can you imagine the selfies from that date night?!
8111 Dimond Hook Dr. Anchorage, 99507
344-1179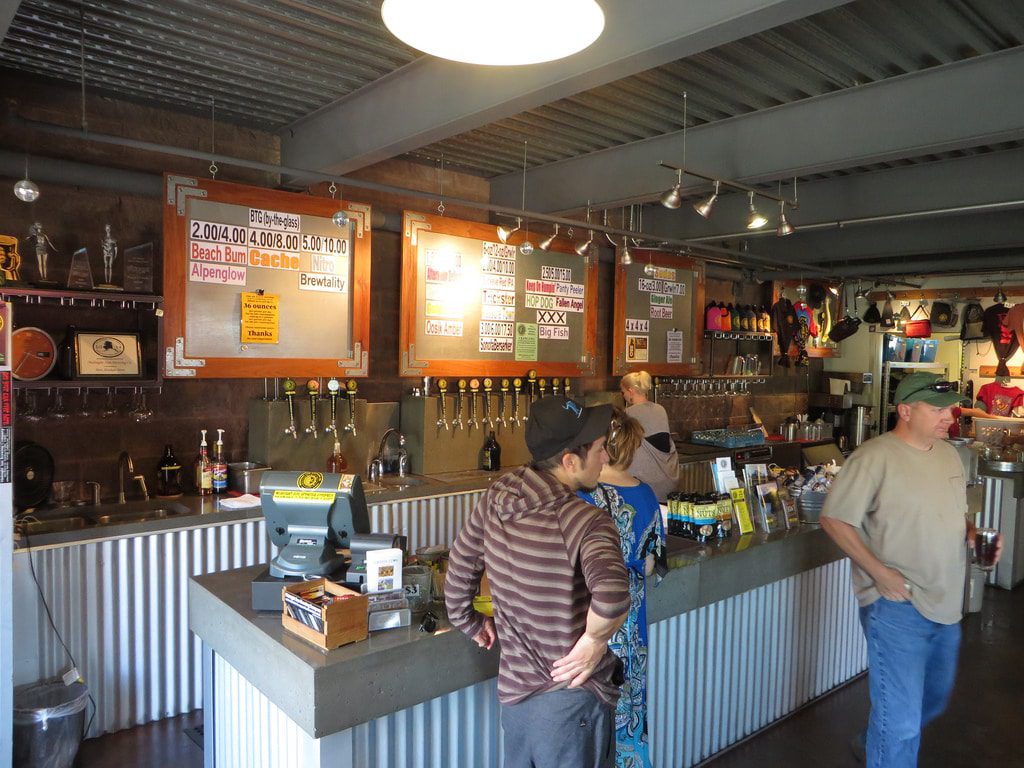 Do you love beer? (Who doesn't?!) Do you want something different than just letting the waitress plop down a cold one in your local bar? If you haven't been to the Midnight Sun Brewing Company, or even if you have, this date night is not the usual yada yada yada.
First off, there's beer. Lots of beer with great flavors and fun names like Panty Peeler, Fallen Angel, and Wolf Pack. So enjoy a brewski, then head over to the store, where you can purchase a variety of items including T-shirts, hats, sweatshirts, even bike jerseys to memorialize your date night.
You can also get a bite to eat upstairs at The Loft where they serve some pretty darn good soups, salads, sandwiches, and, of course, beer. There are weekday specials, such as Posole Thursday, and even a sweet brunch menu, in case date night turned into an all-nighter.
If you want to do a tour of the brewery itself, those are offered every Thursday at 6 PM. You could also go for a more extensive date night (or mini-vacation) by attending some of the company's events, such as the Big Stout Campout near the end of September or Drinkin' in the Solstice beer tasting event.
Perhaps the only drawback to this date night idea is that, due to local laws, the brewery must close by 8 PM. For those of you who have different schedules where an early date night works out best, this would be a great choice.
The End Result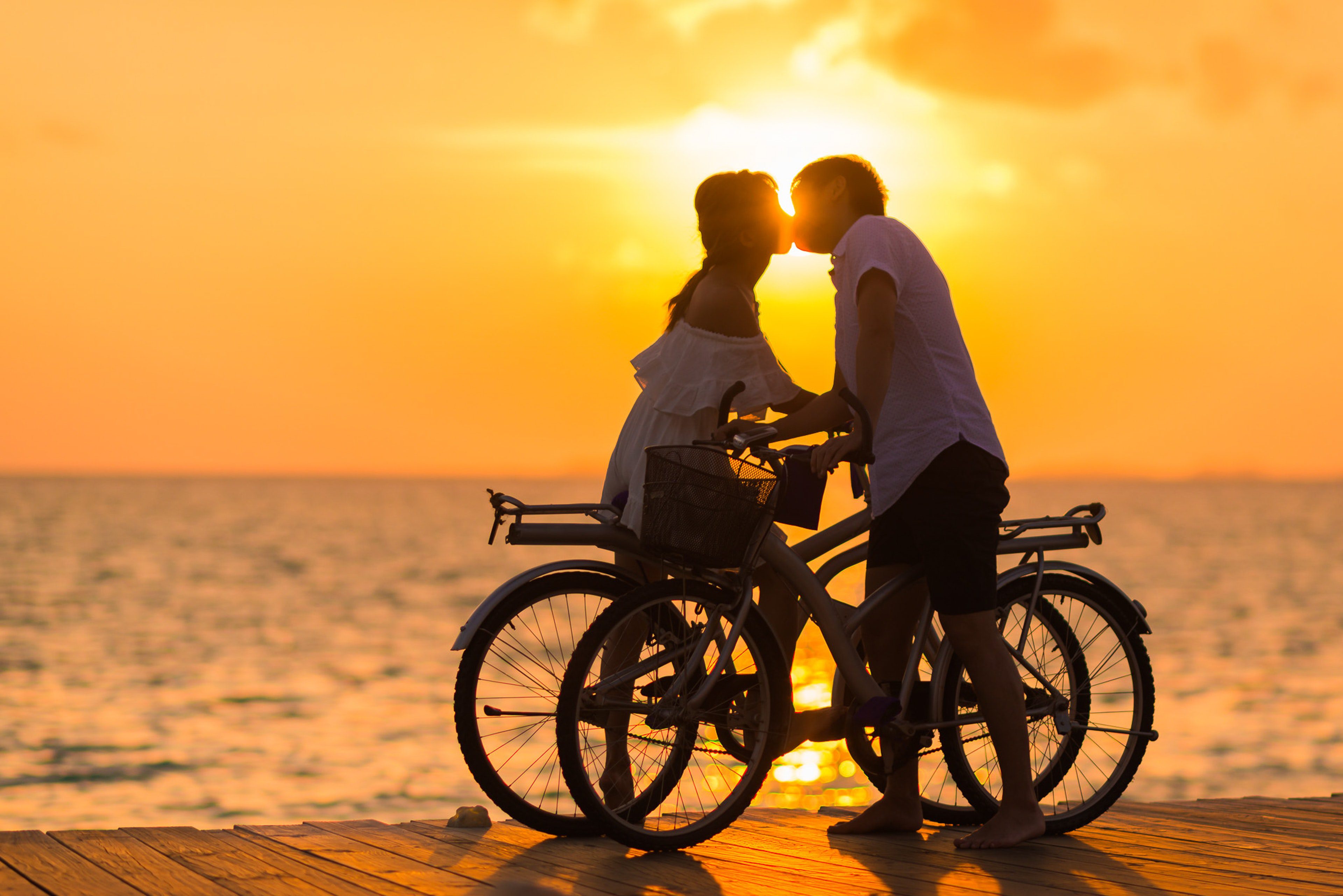 Don't let date night become something boring or just another chore. You wouldn't eat the same thing over and over, so why not change up date night and try something different?
Do you know of any other places that would be a fun or different date night outing? We would love to hear your views!
Dr. Brent Wells has been a trusted chiropractor since moving his family from Oregon to Alaska back in 1998 and founded Better Health Chiropractic & Physical Rehab – B.S. from Univ. of Nevada, Doctorate from Western States Chiropractic College, volunteer for Reflex Sympathetic Dystrophy Foundation, and member of the American Chiropractic Association. As a chiropractor his focus is on family, including his 3 children and wife of 20+ years, his clinics, and ongoing education.