As much as we love the sweet taste of sugar, one thing is certain; it's not good for our health.
What is life, however, if we can't enjoy all the great tastes and flavors that there are to experience in this world?
The answer is to enjoy foods in moderation and our list of healthy low sugar recipes is one easy way to get the best of both worlds.
We know that eating too much sugar is linked to diseases such as heart disease and diabetes, but the University of San Francisco did a review of more than 8,000 studies and found that sugar is hidden in as much as 74% of all packaged foods, even foods marked "natural" or "healthy".
This is where cooking at home to make low sugar recipes in baking or desserts can help you to consume a mostly low sugar diet.
We hope you love our list of low sugar dessert recipes and that you make them for your family often. Unless you tell them, they might not even realize they are eating a low sugar treat!
Recipe #1-Fruity Pizza
This is a terrific treat and is perfect for pot lucks or company parties. You can exchange the fruit here for different ones if you wish but no matter what fruit you choose, this hack on the traditional pizza is a winner!
Ingredients:
The Crust-
1 Cup of flour

¼ Cup confectioners' sugar

½ Cup of unsalted butter, cubed
The Glaze:
5 Teaspoons of cornstarch

1.25 Cups unsweetened pineapple juice

1 Teaspoon of lemon juice
The Toppings:
1 Eight-ounce package of cream cheese

1/3 Cup of sugar

1 Teaspoon of vanilla extract

2 Cups of fresh strawberries cut in halves

1 Cup of fresh or frozen blueberries

1 Can (11 ounces) mandarin oranges

1 Cup of seedless grapes

½ Cup of canned pineapple chunks
Instructions:
Preheat oven to 350 degrees

In a large bowl, mix the confectioners sugar, flour, and cut in the butter until crumbly.

Press into an ungreased 12-inch pizza pan (or make a round shape on a cookie sheet)

Bake about 12 minutes or until lightly brown

Mix the ingredients for the glaze in a small saucepan

Bring to a boil, lower heat just a bit and cook for about 2 minutes, stirring constantly

While the glaze cools for a minute, beat the cream cheese, vanilla, and sugar together in a large bowl until smooth

Spread the cream cheese over the crust

Add the fruit as seen in the photo or in any design you choose

Drizzle the fruit with the glaze

Refrigerate about 1 hour or until chilled
Recipe #2-Sweet and Spicy Grilled Pineapple
If you have never grilled fruit before, you are in for a real treat! This recipe has a unique flavor of both sweet and slightly spicy that makes for a terrific dessert. It's quick and easy, taking only about 15 minutes! You can put these right on the grill or use your broiler.
Ingredients:
1 Fresh pineapple cut into 6 lengthwise wedges skin and eyes removed

3 Tablespoons of brown sugar (dark or light but dark works best)

1 Tablespoon of honey

1 Tablespoon of lime juice

1Tablespoon of olive oil

1.5 Teaspoons of chili powder

A dash of salt
Instructions:
In a small bowl, mix all ingredients until well blended

Brush the pineapple slices on all sides, saving any remaining marinade for basting

Place on your grill or on a cookie sheet in the broiler about 4 inches from the flame

Cook about 2 minutes, then turn and grill another 2 minutes, basting with extra marinade if desired

Serve hot with marinade on the side for dipping if desired
Recipe #3-Toasty Pear Tart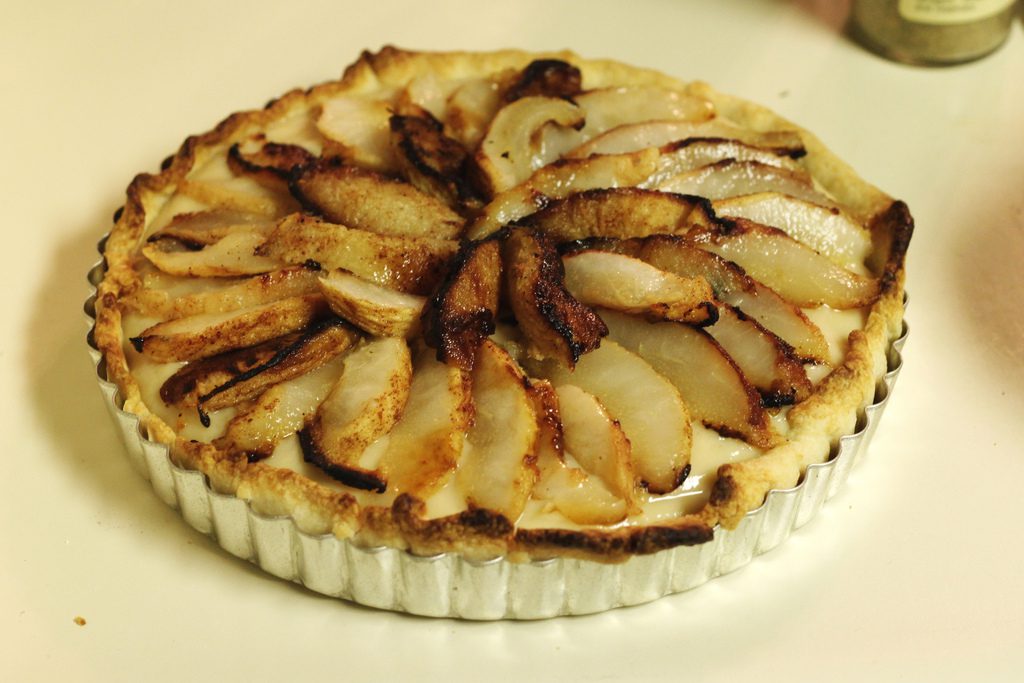 Fall or winter, this low sugar knock-off of the crème Brule tart is a real winner! This recipe is easy because it uses canned pears, but fresh pears are the bomb! You can also use a premade pie crust if you really want to get this made in a hurry.
Ingredients:
The Crust:
3 Tablespoons of butter softened

½ Cup of sugar

¾ Cup of flour

1/3 Cup of finely chopped walnuts
The Filling:
1 Eight-ounce package of reduced fat cream cheese

¼ Cup plus 1 Tablespoon of sugar separated

1 Egg

1 Teaspoon of vanilla extract

2 Cans (15 ounces) of no sugar added pears or fresh Bartlett pears sliced

¼ Teaspoon of cinnamon
Instructions:
Preheat oven to 425 degrees

In a medium bowl, beat the sugar, cinnamon, and butter until crumbly

Press into the sides and bottom of a pie tin or 9-inch fluted cake pan

In a separate bowl, beat ¼ cup of sugar and the cream cheese together until smooth

Beat in the egg and vanilla, then spoon into crust

Place pears on top and sprinkle with remaining sugar and cinnamon

Bake for 10 minutes, then reduce temperature to 350 degrees

Bake an additional 15 to 20 minutes or until filling is set

Cool on a wire rack, then place in the refrigerator for 2 hours before serving
Recipe #4-Sweet 7 Brownies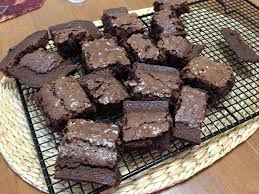 These brownies get their name from the fact that the recipe only has 7 ingredients! These are flourless, too, so they will make those eating gluten free as happy as can be. It's the sweet potatoes that make these so delish!
Ingredients:
½ Cup of almond butter

½ Cup of cooked sweet potato

1 Egg

½ Teaspoon baking soda

2 Teaspoons vanilla

¼ Cup unsweetened cocoa powder

6 Tablespoons of honey (or sugar substitute of your choice)

3 Tablespoons of carob or diary free chocolate chips (optional)
Instructions:
Preheat the oven to 350 degrees

Prepare an 8 X 8 baking sheet by lining it with parchment paper or spraying with a non-stick cooking spray

In a high-speed blender or food processor, add everything except the chocolate chips

Process on high until the batter is creamy. Scrape the sides once if necessary

Pour the batter into the pan and distribute it evenly

Bake for 25-30 minutes or until a toothpick inserted in the center comes out clean

Cool about 15 minutes before cutting and transferring to a wire rack

If you wish to use a topping, melt the chocolate chips in a microwavable dish at 30 second intervals, stirring in between, until they are melted

Pour the melted chocolate over the brownies and spread on top evenly using a spatula
Recipe #5-To Die For Carrot Cupcakes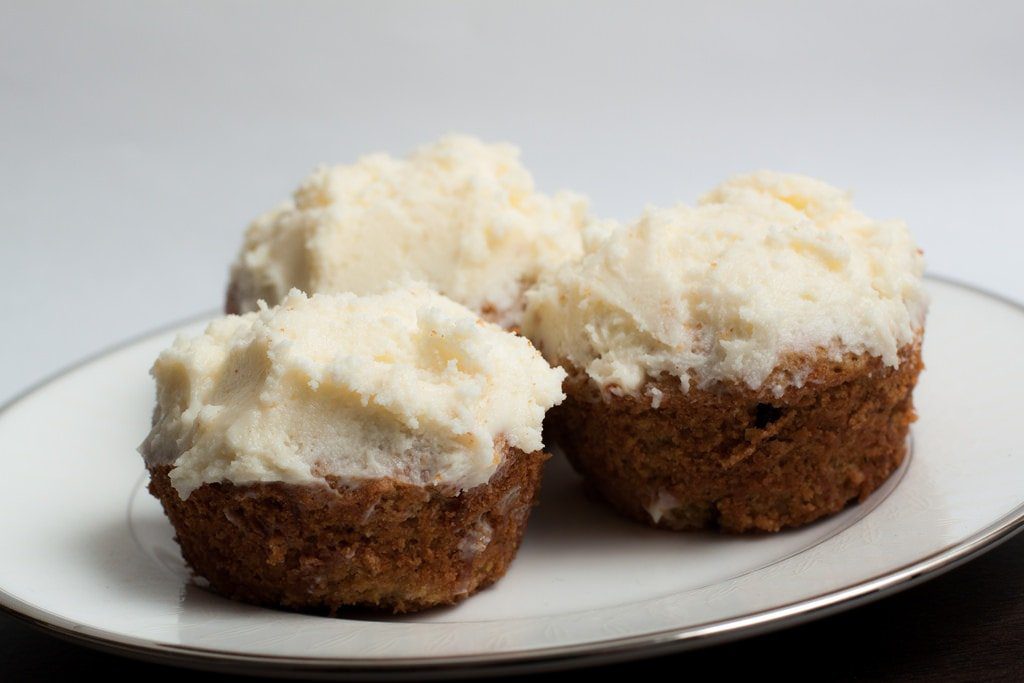 Cupcakes don't have to be the sugar laden treats we've come to know. These carrot cake treats will delight everyone since you can tuck them into lunch boxes or stash them in a briefcase.
Ingredients:
1.5 Cups of flour

1 Cup of shredded carrots packed

½ Teaspoon of baking soda

¾ Teaspoon of salt

2 Teaspoons vanilla

1 Teaspoon of cinnamon

1/3 Cup of sugar plus 2 Tablespoons separated

½ Cup unsweetened applesauce

1/3 Cup of olive oil

2 Teaspoons white or apple cider vinegar

½ Cup of raisins (optional)

Whipped cream cheese for topping if desired (optional)
Instructions:
Preheat oven to 350 degrees

Line a 9-cupcake muffin tin with liners

In a large bowl, combine all dry ingredients

In a separate bowl, combine all liquid ingredients including the carrots

Mix the liquid ingredients into the dry ingredients

Immediately spoon into baking cups

Bake for 19 minutes or until a toothpick in the center returns clean

Cool for 15 minutes before removing

Top with cream cheese if desired when completely cool
Extra Yummy Treat
This recipe is so easy and so obvious, we don't know why we didn't think of it earlier!
For those who love ice cream but don't like all the added sugar and other unwanted ingredients, we have a very simple recipe that uses one ingredient. That's right, ONE. This recipe serves 4 but if you want to make a bigger batch, just add more bananas.
Check this out!
One Ingredient Banana Ice Cream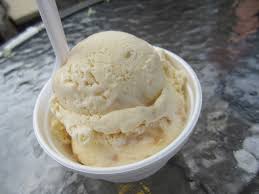 Peel 4 very ripe bananas and put them in a zip loc bag or other type of freezer safe container. Freeze until very hard, about 4 hours.
Put the frozen bananas into your food processor or high-powered blender. Puree until they are creamy, about 3 minutes.
If you like the texture, you can serve immediately. If you prefer a firmer texture, refreeze for another hour. If you are still unhappy with the texture, add a big dollop of yogurt or a bit of unsweetened almond milk to make your ice cream creamier.
There are almost unlimited ways to change up this recipe, including adding a handful of raspberries, blueberries, or peaches to the blender, sprinkle with crushed nuts, top with a few sliced bananas, drizzle a bit of chocolate syrup over the top or stir in a bit of granola, peanut butter, or even Nutella.
Schedule an Appointment and Receive
FREE One-Hour Massage Certificate
That's right! Receive a certificate for a free one-hour massage with our highly-trained and licensed massage therapists for use after your first appointment. Use it yourself, or give it to a friend.