There is nothing like the holidays, especially the abundance of mouth-watering foods offered at parties and family get-togethers. However, if you suffer from inflammation, you probably already know that keeping inflammation at bay is a full-time job!
Many of the traditional holiday foods that are offered only increase inflammation in the body, causing pain. Of course, it's easy to skip goodies like cake or cookies, but how about making some new traditions in your family by making foods that taste great and fight inflammation at the same time?
We've compiled a list of 7 easy anti-inflammatory recipes for holiday dishes that will wow your friends, co-workers, and family members but won't be adding to your pain!
1) Ginger Glazed Baked Salmon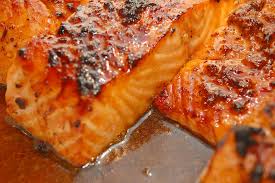 If you are looking for anti-inflammatory dinner recipes you can serve during the holidays and you are sick of turkey, we have a great tasting alternative. Ginger and salmon are both super anti-inflammatory foods that taste great and are a nice change of pace.
Ingredients:
1 Pound of salmon fillets
1 Tablespoon of olive oil
1 Tablespoon of rice vinegar
1.5 Tablespoons of freshly ground ginger
1 Teaspoon of minced garlic
2 Tablespoons of natural organic honey
Sliced green onions (optional)
Sesame seeds (optional)
Instructions:
Preheat the oven to 425 degrees
Cover a large baking pan with aluminum foil
Lightly brush the foil with a bit of olive oil
Place the salmon skin-side down in the pan
In a small bowl, whisk together the ginger, honey, olive oil, garlic, and rice vinegar
Spread the sauce evenly over the salmon fillets
Season with a bit of pepper or red pepper flakes if you like
Bake for 15 to 18 minutes
Garnish with green onions and sesame seeds if you choose
2) Balsamic Green Beans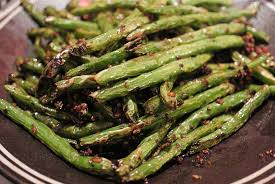 It seems as if everyone has a green bean casserole recipe, but most of them are loaded with unhealthy ingredients like sugar or bread crumbs. Try this light but flavorful and simple anti-inflammatory recipe that is sure to please everyone.
Ingredients:
1 Pound of cleaned fresh green beans
1 Tablespoon of olive oil
1.5 Tablespoons of balsamic vinegar
2 Tablespoons of slivered almonds
Instructions:
Using a large skillet, place the green beans and a half cup of water inside
Cover and use a medium high flame
Allow the green beans to steam for about 4 minutes
Remove lid and reduce flame to medium
Add the olive oil and sauté for 1 minute
Add the balsamic vinegar and continue to sauté
Once the green beans have reached their desired doneness, sprinkle the slivered almonds on top
Remove from heat and serve
3) Baked Cinnamon Apples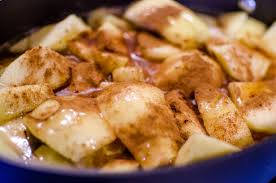 This is an old-fashioned dessert recipe that people of all ages will enjoy. This is a quick anti-inflammatory recipe that you can even make ahead of time and reheat.
Ingredients:
5 Cups of skinned, sliced apples, any variety
2 Teaspoons of ground cinnamon
1 Teaspoon of ground ginger
1 Teaspoon vanilla extract
2 Teaspoons of lemon juice
1 Cup of rolled oats
1 Tablespoon of raw, organic honey
½ Cup of almond flour
1 Cup of real butter (or vegan butter)
Instructions:
Preheat the oven to 375 degrees
In a large bowl, combine the apple slices, vanilla, lemon juice, and one teaspoon of the cinnamon until well mixed.
Place apple mixture in a 9X9 baking dish
In a separate bowl, mix the oats, almond flour, the remaining teaspoon of cinnamon and honey
Sprinkle the oat mixture on top of the apples
Cut the butter into pea sized drips and place evenly over the apples
Bake for 35 minutes or until the topping is golden and the apple mixture is bubbly.
4) Curried Sweet Potatoes with Walnuts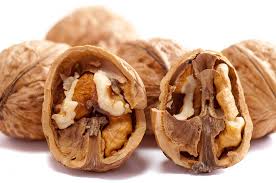 If you have been looking for some different vegetarian anti-inflammatory recipes, you will love this one. Sweet potatoes, cranberries, and honeyed walnuts make a taste sensation you will want to make over and over again.
Ingredients:
2 Large sweet potatoes sliced into ¼ inch round pieces
3 Tablespoons of melted coconut oil
1 Teaspoon of red curry paste
¾ teaspoon of curry powder
½ Teaspoon of cumin
½ Teaspoon crushed red pepper flakes
½ Cup raw walnuts
2 Tablespoons raw organic honey (plus a bit more for drizzling)
½ Cup of dried cranberries
3 ounces of blue cheese crumbles
Fresh sage leaves as garnish (optional)
Salt and pepper to taste
Instructions:
Preheat the oven to 400 degrees
Line a baking sheet with parchment paper
In a small bowl, whisk the coconut oil, curry paste, curry powder, ginger, cumin, red pepper, salt and pepper until smooth
Place the potato slices on the parchment paper and drizzle the curry mixture on top
Rub the mixture into the both sides of the slices, then layer them so they don't overlap
Bake for 20 minutes then remove pan from the oven and flip. Bake another 20 minutes
Remove from oven and wait at least 5 minutes before adding the topping
While the potatoes are baking, add the walnuts to a small baking dish and toss with the honey
Bake for 15 minutes or until the walnuts are lightly golden
Remove from the oven and spoon onto a parchment lined plate in a single layer
Allow the walnuts to cool for 5 minutes before tossing with the cranberries
Place a dab of the walnut mixture and cranberries on each potato slice, then crumble the blue cheese on top.
Garnish with one sage leaf, if desired, and/or drizzle with a bit more honey
5) Butternut Squash Stuffing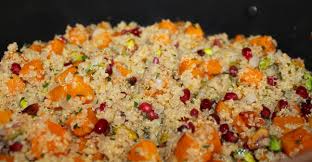 If you are making the traditional turkey for the holidays but don't want to use a bread-based stuffing, try this easy anti-inflammatory recipe for a change that will wow your guests.
Ingredients:
4 Cups unsalted chicken stock
2 Cups uncooked farro
2 Tablespoon of olive oil
2 Cups of diced peeled butternut squash
1 Cup of chopped red onion
1 Cup of thinly sliced carrots
¾ Cup of thinly sliced celery
¾ Cup of toasted almonds, coarsely chopped
¾ Cup chopped fresh parsley
1 Tablespoon of fresh thyme leaves (or dried if you don't have fresh ones)
1 Tablespoon minced fresh sage (or dried)
1.25 Teaspoons of salt
½ teaspoon of black pepper
Instructions:
In a large saucepan, bring the stock and farro to a boil. Reduce heat and simmer for 25 minutes
Drain over a bowl, reserving the cooking liquid
Using a large nonstick skillet, add the oil and swirl to coat. Turn on flame to medium high, then add the squash, carrot, onion, and celery. Sauté for 5 minutes
Stir in ¼ cup of the reserved cooking liquid from the farro and reduce heat to low
Cover the pan, then cook for about 7 minutes
Stir in the squash mixture into the farro, then stir in the almonds and other ingredients
Spoon into an 11X7 glass or ceramic baking dish and cover
Keep warm until ready to serve and stir in the additional reserved cooking liquid just before serving
6) Sarsaparilla Soaked Ham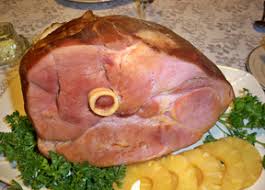 If you are very tired of the usual turkey and fish isn't your favorite, try this unusual dish that will have everyone asking for your recipe.
Ingredients:
1 12-pound cured ham
1 Cup of pineapple juice (fresh is best but if you use canned, be sure it has no added sugar)
3 Tablespoons of sarsaparilla
1 Cup of water
Instructions:
Preheat the oven to 325 degrees
Score the skin and fat of the ham in a diamond pattern
In a small saucepan, mix the pineapple juice, sarsaparilla and water
Over medium high heat, stir until mixture comes to a light boil
Place the ham in a shallow roasting pan and baste with the pineapple mixture
Bake the ham until the internal temperature is 140 degrees, which is about 3 to 3.5 hours
Baste with the pineapple mixture every 30 minutes
Pour remaining pineapple mixture over ham before serving
7) Santa's Red Hat Smoothie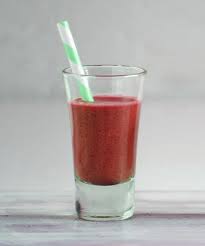 This has to be one of the best tasting smoothies ever and it's super anti-inflammatory since it uses beets and cherries! Bring this one out before dinner or as an after-dinner treat. This recipe serves only two so be sure to double or triple this recipe as needed for guests.
Ingredients:
½ Cup of roasted, chopped beet root
1 Cup of frozen cherries
½ Cup cacao powder
½ Cup of coconut cream
1 Cup of chilled water
1 Cup of ice
8 Medjool dates, pitted
½ Teaspoon vanilla extract
1 Tablespoon of maple syrup (optional)
A Pinch of salt
Instructions:
Put all ingredients in your blender in the order given
Process on high until smooth and creamy
Divide into two glasses and place two pitted cherries on top as garnish, if desired
We hope you enjoyed these anti-inflammatory holiday recipes. Please feel free to share these recipes with friends and family.
Schedule an Appointment and Receive
FREE One-Hour Massage Certificate
That's right! Receive a certificate for a free one-hour massage with our highly-trained and licensed massage therapists for use after your first appointment. Use it yourself, or give it to a friend.