It's Fall in Wasilla, one of our favorite times of the year! Pumpkin spice fans, it's time for you to get your flavor on!
Even if pumpkin spice is not your cup of tea (Yum…tea!)  we know that fall holidays, like Halloween and Thanksgiving, can really pile on the pounds.
If you are looking for some healthy autumn recipes, we have a few favorites from Wasilla we would like to share. Whether you are looking for a healthy soup for cold fall weather or healthy cinnamon recipes to spice up your table, our list has something for everyone.
So, get your printer ready! You are going to want to save these for your grocery shopping later!
1) Warm and Healthy Apple Muffins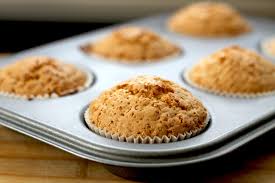 Fall weather is apple weather and if colder morning temps have you looking for a warm but healthy apple-based recipe, this one is calling your name. This recipe makes 12 small muffins and is ready in under an hour.
Ingredients:
1 Golden Delicious apple peeled, cored, and cut into small slices

¼ Cup of chopped pecans

¾ Cup + 2 Tablespoons brown sugar packed

½ teaspoon of cinnamon

1 Cup of flour

1 Cup of whole wheat pastry flour

2 Large eggs

1 Teaspoon of baking soda

½ Teaspoon of salt

¼ Cup of olive oil

1 Cup of no sugar added applesauce

¾ Cup of low-fat buttermilk

1 Teaspoon vanilla extract
Instructions:
Preheat your oven to 400 degrees

Coat a 12-cup muffin tin with a nonstick spray

In a small bowl, mix two tablespoons of brown sugar, the cinnamon, and the pecans

In a medium bowl, mix the two types of flour, baking soda and salt

In a large bowl, whisk the remaining brown sugar, eggs, and oil until well combined. Then whisk in the applesauce and vanilla

Mix the flour into the large bowl with the eggs adding half, then add the buttermilk, then the remaining flour mixture

Gently stir in the fresh apple slices

Pour the batter into the muffin pan

Sprinkle the tops with the pecan mixture

Bake for approximately 20-25 minutes or until a toothpick comes out clean

Cool on a wire rack for 15 minutes before serving
2) Bacon Butternut Squash Casserole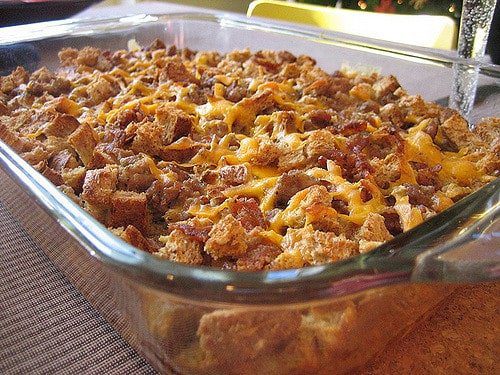 This one is positively addictive. Whether you choose to eat it as a side dish or make it a meal in and of itself, you will find yourself making this one again and again. This recipe serves 6.
Ingredients:
2 Pounds of butternut squash peeled and cut into bite sized pieces

2 Tablespoons of olive oil

2 Large cloves of garlic minced

1 Tablespoons of chopped thyme

½ Pound of bacon chopped

1.5 Cups of shredded mozzarella cheese

½ Cup of Parmesan cheese grated

Salt and pepper to taste

Fresh parsley as a garnish (optional)
Instructions:
Heat oven to 425 degrees

In a large oven proof skillet (or casserole dish) toss the squash with garlic, thyme and olive oil. Add salt and pepper to taste, then sprinkle bacon on top

Bake for 20-25 minutes or until bacon is cooked through

Remove from oven and add cheese on top

Bake another 5 to 10 minutes or until cheese has melted

Garnish with parsley
3) Apple Cider Chicken
You are already drooling, aren't you? This is an easy fall recipe that takes just slightly more than 30 minutes to make. For a fast yet satisfying dinner, you can't beat this autumn time favorite. This recipe serves 6 but you might want to double it because everyone will want seconds!
Ingredients:
6 Chicken thighs, bone in (with skin is better)

1 Large Sweet potato cubed and peeled

2 Apples (any variety) sliced

2 Tablespoons of olive oil

1 Tablespoon fresh rosemary chopped (or dried if you don't have fresh)

2/3 Cup of apple cider

2 Tablespoons of honey

1 Tablespoon of grainy type mustard

1 Tablespoon of butter

Salt and pepper to taste

Rosemary springs for garnish (optional)
Instructions:
Preheat oven to 425 degrees

In a medium bowl, add the apples, rosemary, and sweet potato

Season with salt and pepper, then drizzle with 1 tablespoon of the olive oil and toss until well mixed

In an ovenproof skillet, add the remaining olive oil and turn heat to medium high. Add the chicken and sear, skin side down, for about 2 minutes. Remove chicken to a plate

In the same skillet, add the honey, mustard, and apple cider. Bring the mixture to a simmer and cook until it reduces slightly, then whisk in the butter

Return the chicken to the skillet, skin side up, and sprinkle the sweet potato mixture and rosemary sprigs (if you want to use them) around the chicken. Turn off flame and place skillet in the oven

Bake for about 20 minutes or until the chicken is cooked through

Serve with the drippings from the skillet
4) Pumpkin Alfredo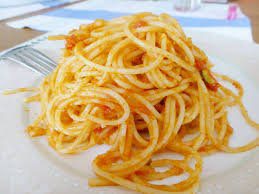 Don't do the same old boring white alfredo sauce! Spice things up this fall with a pumpkin alfredo dish your family will love! This is ready in just 15 minutes and serves 4. Get your bowl ready because you are going to want to dig into this one right away. Add some Italian sausage for a change of pace!
Ingredients:
12 Ounces of fettuccine or spaghetti noodles

2 Tablespoons of butter

2 Cloves of garlic minced

¾ Cup of pumpkin puree

½ Cup of milk

½ Cup of Parmesan, grated, plus more for topping

½ Teaspoon of rosemary

¼ Teaspoon of dried nutmeg

2 Tablespoons of chopped parsley
Instructions:
Cook the fettuccine according to directions and drain

In a large pan, melt the butter over medium heat. Add the garlic and sauté for about 1 minute

Stir in the pumpkin and rosemary

Pour in the milk and stir until well combined

Stir in the Parmesan and nutmeg

Add salt and pepper to taste

Simmer for 5 minutes or until it reaches the desired consistency

Turn off the flame and add the pasta to the sauce

Sprinkle with more Parmesan and garnish with parsley
5) Roasted Veggie Bowl with Tahini Sauce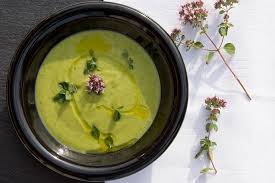 This is an easy way to get your kids to eat their veggies and love it! This is ready in less than an hour and serves 4. You can add other veggies if you like or change the recipe around if don't have these exact ones on hand.
Ingredients:
1.5 Cups of semi-pearled farro

2 Cups of butternut squash cubed

2 Cups of baby bello mushrooms (or other mushrooms if you don't have bello) quartered

2 Cups of Brussels sprouts halved or broccoli

6 Tablespoons of olive oil

1.5 lemons juiced

1 Large clove of garlic minced

2 Tablespoons of tahini

¼ Cup fresh parsley leaves

Salt and pepper to taste
Instructions:
Preheat the oven to 425 degrees

Cover two baking sheets with aluminum foil

Soak the farro for 15 minutes in cold water, then drain

Cover again with water and bring to a boil, then simmer for 15 minutes

Drain the farro and then spread it out on paper towels to cool

Arrange the veggies on the baking sheets and drizzle with 3 tablespoons of olive oil

Salt and pepper to taste, then toss to coat

Bake until tender, about 18 to 20 minutes

Remove from the oven and allow to cool a bit

In a blender, combine the tahini, parsley, remaining olive oil and lemon juice

Salt and pepper to taste. Add a few tablespoons of water to reach desired consistency

Toss the farro and vegetables in a bowl, then divide into serving bowls and drizzle with the tahini dressing
6) Breakfast Apple Bowls with Cinnamon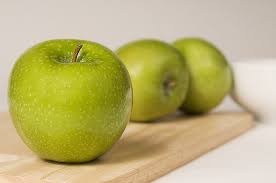 For something completely different for breakfast, you must give these a try. Kids will find these apple bowls a lot of fun. You might want to decorate them with funny faces using raisins and nuts. This takes less than an hour to make and serves 4.
Ingredients:
4 Large baking apples, insides hollowed out and tops removed

2 Cups of old-fashioned oats

3 Cups of water

2 Tablespoons maple syrup

1 Tablespoon of cinnamon

2 Tablespoons dried cranberries

2 Tablespoons chopped pecans
Instructions:
Preheat oven to 400 degrees

In a medium saucepan, add the oatmeal and water and place over medium low heat

When the oatmeal is creamy, stir in the cinnamon and maple syrup. Allow to cool for a few minutes

Add the apples to a glass baking dish and fill with oatmeal mixture

Bake about 35 minutes or until apples are soft and bubbly

Top with cranberries and pecans. Serve Warm
If these recipes sound good to you, please feel free to share them with friends and family.
Do you have any favorite fall recipes you look forward to making? We would love to hear from you, so we can give them a try!
Schedule an Appointment and Receive
FREE One-Hour Massage Certificate
That's right! Receive a certificate for a free one-hour massage with our highly-trained and licensed massage therapists for use after your first appointment. Use it yourself, or give it to a friend.