It's incredibly important to support local businesses by shopping small. Doing so helps create a close-knit community of like-minded Alaskans, supports a strong local economy, and helps to create jobs right in your neighborhood. Not to mention you also get high quality, top-of-the-line products often sources and created right here in Anchorage as well, enriching your experience as a local citizen and helping you understand the culture of the area as well.
There are so many local businesses to support in Anchorage, mostly due to our geographic isolation from most of the rest of the States. We have a long history of independence, self-sufficiency, and local focus that makes shopping locally very easy to do here. Some of the very best food, coffee, artisans, and clothing in the state can be found right here in Anchorage.
Read on for some suggestions as to where you can get started, and why shopping local is so imperative to our local economy. If you're already an avid local Anchorage shopper, or better yet, a local business owner, hopefully you can find some new partners or places to check out!
Why Shop Local?
It has become somewhat common knowledge that shopping locally is better than shopping nationally or online, but many people don't really understand why or how. What difference does it really make?
When you think about local economics, it starts to make more sense. When you buy locally, that money goes directly to local businesses. Those local businesses employ local partners, banks, lawyers, rent, and residents in order to help their business run. When these local businesses have more money to spend (because their income is higher due to your purchases), they spend it right here. This helps grow the local economy, and create more local jobs. This is a big talking point among economists, politicians, and the like, but remember that the easiest way to do this is by shopping locally, not necessarily by tax reforms or new policies.
Take it a step further and you can understand how this booming local economy actually makes for a better town and community altogether. When the local economy is thriving, the local government gets more funding, which means it can provide better public services. This includes everything from schools to police to events and more.
There is also a social benefit to shopping local. Participating in the community helps you personally by allowing you to interact and create relationships with people right in your backyard, that you may not have met otherwise.
Making friends, creating jobs, and supporting the Anchorage community all seem like pretty good reasons to start shopping local and supporting Anchorage-based businesses! But where do you begin?
Best Local Businesses in Anchorage
The term "local business" includes a wide array of establishments – everything from food stands to private law firms. It's basically any business owned by a person on-location, that also sources and sells locally. For our purposes, we've featured local businesses that you'd likely use on a weekly to monthly basis right here in Anchorage. Take a look through some of the best small businesses in the area and check them out if you have the chance!
Best Local Food and Restaurants
There are almost too many awesome locally-owned food and restaurant options in Anchorage to choose only a few. Since Anchorage is so isolated due to its geography, the locals have gotten pretty savvy with making the best, most delicious diets they could image out of the local food supply.
Some highlights include Fat Ptarmigan, White Spot Cafe, Tequila 61°, and Tracy's Crab Shack for quick bites to eat. Also make sure to check out Rainbow Foods for an all-natural, organic, healthy local grocery store that features products farmed, harvested, or made by locals as well!
Best Local Coffee Shops
This category is even harder to narrow down! Anchorage is known as a city of coffee connoisseurs, so the coffee shop scene in this town is heavily competitive. Our favorites include The Kobuk, Kaladi Brothers (which has expanded nationwide from right here in Anchorage – that's how good they are), or Dark Horse coffee. All of these have chic, cool, and a bit quirky atmospheres on top of awesome coffee, so definitely check out their selections.
Best Local Wine and Liquor
Gold Rush Liquor, as the name suggests, is an Alaskan treasure, housing the largest selection of wines and liquors in the whole state. They are locally owned, and they locally source most of their selection as well, with great relationships to suppliers. Crush Wine Shop is another local favorite, featuring a wide selection of various types of vino to suit your needs.
Best Local Attractions and Activities
Common weekend activities in Anchorage include hiking, kayaking, biking, or even flightseeing, which is one of the best, and most unique, ways to see the natural splendor of the surrounding glaciers, mountain ranges, bodies of water, and wildlife.
With that in mind, some of the best local businesses to support for your weekend fun include Downtown Bicycle for bike rentals, and Rust's Flying Service for flightseeing. Shopping locally here has great advantages because these people know the area best and can give you the best recommendations in the area. It's also always a great idea to support the local Anchorage parks and recreation department in any way you can in order to preserve the beautiful setting Anchorage is nestled within.
Best Local Heritage Experience
As Anchorage residents, it's important to educate ourselves on the history of this area and the experiences of the native culture that was here before us. It's very enriching and educating to visit and support the Alaska Native Heritage Center, which features exhibitions, resources, events, and media to help locals learn more about the area and where the culture came from. If you really want to support this local cause, you can become a monthly donation member as well.
Best Local Clothing and Accessories
It's also a lot of fun to support local clothing and accessory shops, especially since the style and materials they use can be very unique to the area and heritage of Anchorage. Definitely check out 5th Avenue Jewelers, Design House Alaska, and Rochon by Byers Boutique. Another fun shop is Once In a Blue Moose, featuring local trinkets, gifts, and accessories to look through.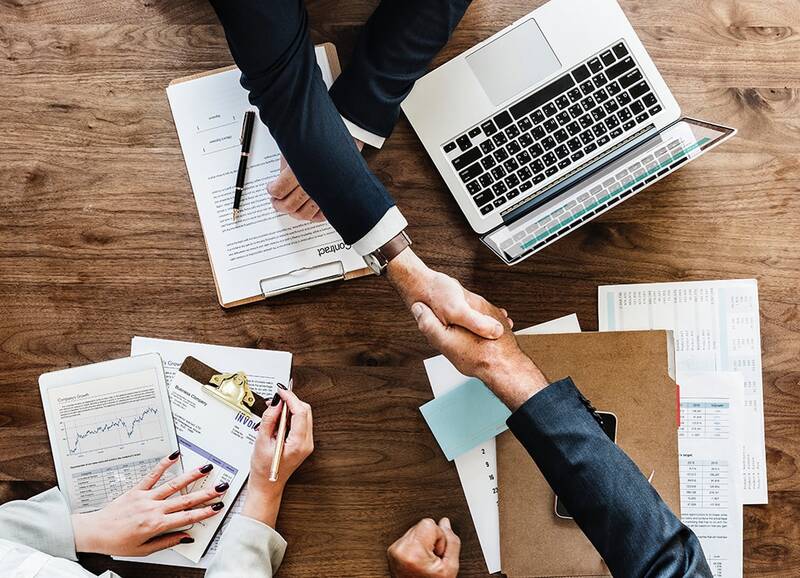 Anchorage Local Business Events
You can find almost all of the small businesses mentioned above at Anchorage's Small Business Saturday Event on November 25, 2018. You'll find all the great local shops in the area, as well as some exclusive activities and tables you won't find anywhere else. Each shop is offering their own unique discounts as well as a reward to customers for supporting the local economy and shopping small, so make sure to get in on the festivities!
Another great local Anchorage event that supports small business operations is the local farmer's markets you can find downtown and in central Anchorage. This is a great way to get all your produce and fresh foods as close to farm (or sea) to table as you can get, and lets you forge a relationship with the people who are supplying you and your family with food every week! The farmer's market is a great place to meet like minded individuals, stock up on goodies for the week, and support local businesses in the Anchorage area.
Last Thoughts on Shopping Local
As you've most likely gathered, shopping locally has a whole host of benefits. From directly supporting local artisans, business people, and friends and family, to creating even more jobs and therefore getting better government services, there are plenty of social and economic reasons to support local business and keep your spending within the local area.
Some of the best ways to do so are by checking out the local businesses outlined above, heading to one of the events mentioned, or simply getting out in town and exploring for yourself! Chat with the workers/owners of the businesses that pique your interests to see if they're locally owned and what you, or your friends and family, can do to support them. Word of mouth is often the best, most efficient and effective way to support small businesses.
It is so easy to find great little local businesses to support here in Anchorage because as a state, we've had a long history of self-sufficiency. Alaskans know a thing or two about the importance of community and helping to serve each other in the best way we can. If you have the means, definitely consider switching to exclusively shopping small in order to support Anchorage.
What's your favorite local Anchorage business to support?
That's right! Receive a certificate for a free one-hour massage with our highly-trained and licensed massage therapists for use after your first appointment. Use it yourself, or give it to a friend.
Schedule an Appointment and Receive
FREE One-Hour Massage Certificate
That's right! Receive a certificate for a free one-hour massage with our highly-trained and licensed massage therapists for use after your first appointment. Use it yourself, or give it to a friend.