Valentine's day is just around the corner and we can already hear the groans all over town.
It isn't that people don't like the idea behind this day of love and showing appreciation for the one you love, but the standard Hallmark card, flowers, dinner, and a movie are so boring!
All the restaurants in town are packed (even the day before and the day after), good luck finding any seats in the movies unless it's a kid's movie, and those overpriced flowers are nice, but there must be something worth $50 that won't be dead in 3 days, right?
Forget Chocolate, Flowers, Dinner, and the Movies
This Valentine's day go against the grain! Unique Valentine's day ideas can be hard to come by so don't be afraid to do something completely off the wall.
No one knows your partner better than you, so a Valentine's day idea for your boyfriend might be renting a snowmobile out at Alyeska Resort Terrain Park. A Valentine's day idea for your girlfriend could be giving her a Denali horseback trail ride.
Even if you end up making your plans for a date that won't happen on February 14th, as long as the idea is awesome, no one will care! You still make out like the champion of partners!
11 Quick Fixes
For those of you who just don't think you have the time, the energy, or the inclination to be creative, we would like to present you with some easy ideas for this Valentine's Day in Anchorage.
Quick Fix #1-Progressive Dinner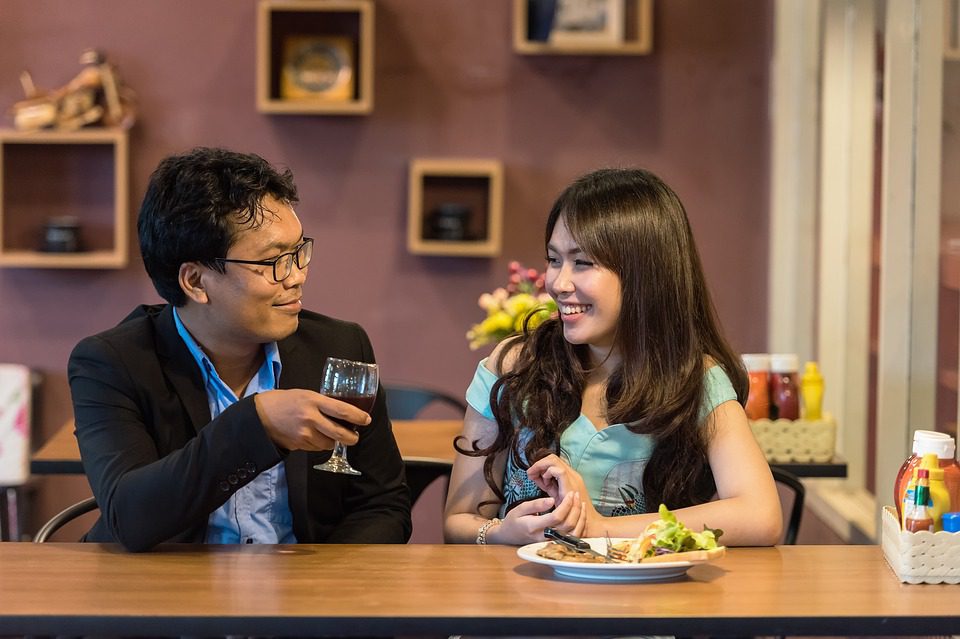 If your loved one is a foodie who loves trying out different restaurants, then you might want to surprise them with what is known as a progressive dinner.
It works this way: you enjoy different meal courses at different restaurants. You can start off having drinks and an appetizer at one location, grab a salad at another, head over to a different restaurant for your main course, and get dessert at still a different restaurant.
Of course, doing this on Valentine's night will be next to impossible, so plan it a few days before or afterwards. If you want to do it on Valentine's night and you don't think you will look like a schmuck, you could skip restaurants and try taco trucks. Or fast food.
Just a thought.
Quick Fix #2-Day/Night Split Date
For those who are having their first Valentine's day this idea works well as it removes the pressure to make it a romantic one.
Those of you who work might also find this idea attractive as it still offers a get together but not in the typical Valentine's day setting. You should be able to do this on Valentine's day also.
In the morning, go to a restaurant for breakfast. We can guarantee that every restaurant in town will be deserted on Valentine's day morning. This is where you can have fun, ordering heart shaped pancakes (if they have them) or giving your loved one their present.
Now you can dash off to work or whatever your day entails.
In the evening, after dinner, you meet again for dessert and/or drinks. You might want to make a reservation for this, but if you want to skip overpriced restaurants, you can hit up someplace like the Alaska Cake Studio. If you order in advance, you can surprise your partner with their favorite cupcakes!
Quick Fix #3-Dance Your Booty Off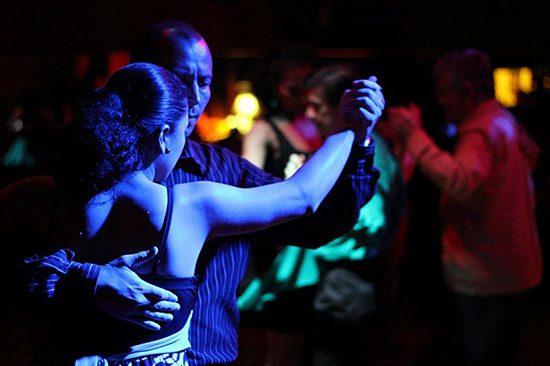 If you are into the club scene or if you and your S.O. love to dance, you could always take them to one of the many dance clubs in town.
Chilkoot Charlie's (AKA Koot's) has 3 stages and 10 bars! There's also stand up comedy when you're tired of dancing. It's going to be very crowded at least until midnight on Valentine's day, so be ready for crowds or go the day before.
The LED Ultra Lounge and Grill is always a good choice for dancing and if you prefer country music, then head over to Eddie's Sports Bar.
Ok, so these aren't the most glamorous places for Valentine's day, but at least you don't have to show up at work with the same, dull box of chocolates. (Not that we are knocking those 50% off chocolates on the 15th!)
Quick Fix #4-Surprise Lunch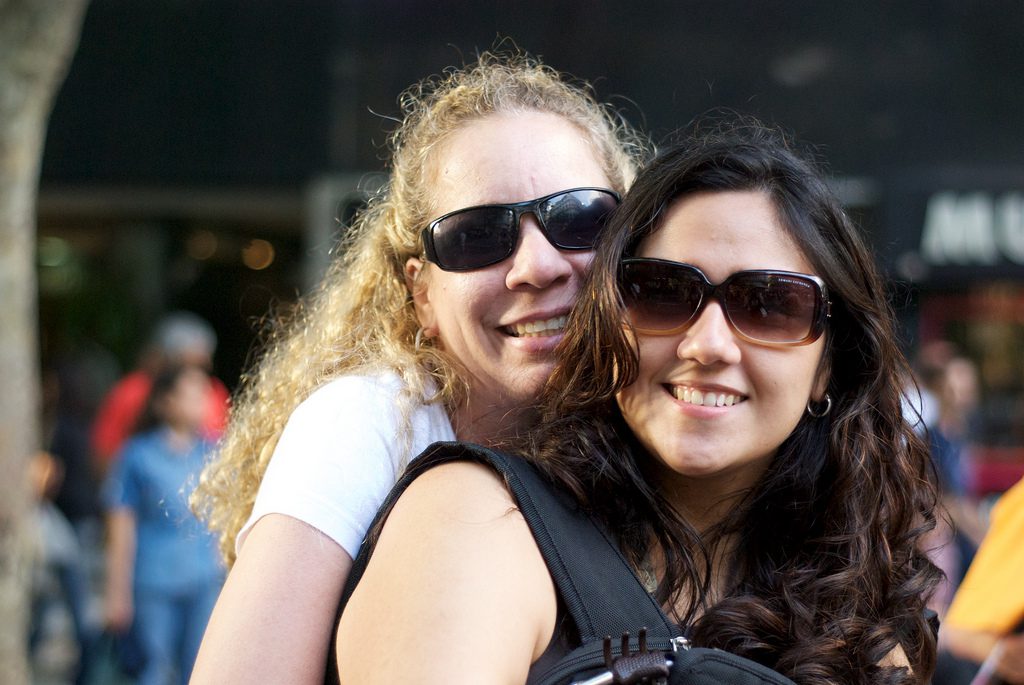 If you think you can't possibly do anything special for this heart's holiday because of a busy schedule, think again.
Surprise your loved one with a catered lunch. Get her favorite restaurant to send over his/her favorite meal. If they don't deliver, try Door Dash or UberEATS.
It will be extra special if you can include a sweet love note or a single rose in a vase, but even if you can't swing that option, just post a short video of yourself holding those placards that say how much you love your other half.
Nothing makes a loved one glow like jealous looks from co-workers. Just sayin'
Quick Fix #5-Get Physical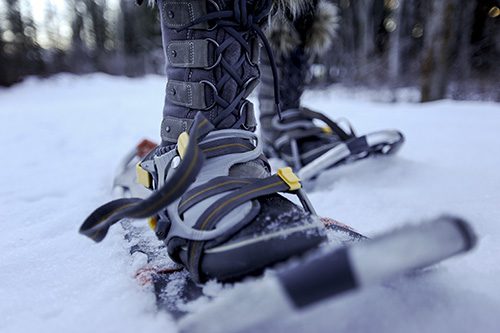 If you and your partner are into sports and/or athletic fitness, you can try some activity that you haven't done before. While this won't work on Valentine's day unless you have the day off, but you can give them an IOU in a card, letting them know your plans.
Try renting a pair of skis at REI or snowshoes and head out to Chester Creek Trail or even Portage Lake, where you can get up close and personal to the glacier (when the ice is thick enough). Or try renting a fat-tire bike and go check out those trails.
If you haven't been ice skating yet, this would be a good choice. Bring a thermos of hot chocolate or coffee, some cookies and light a fire (In the approved barrels, of course) out at Westchester Lagoon.
Do something you both love or that you both have always wanted to try. Shoot just do something different so you make this Valentine's a day to remember!
Quick Fix #6-Treasure Hunt
This will take a bit of planning, but not too much. If you have a present you would like to give but don't want to just hand it over, add a fun touch by making your partner "search" for it.
Leave little post-it note clues around the house/car/dog house/patio and let them have fun trying to figure out where the next clue is.
Quick Fix #7-Be Intense
All Life is Yoga is hosting a weekend yoga retreat for couples the weekend of Valentine's day (Feb 15th-17th) at the Hotel Alyeska. Couples yoga is super-romantic and staying at the hotel will be a nice treat for both of you.
You can come just for the classes if you don't want to stay at the hotel. The couple's class will be on Saturday the 16th.
Quick Fix #8-Have Fun with the Future
Whether you believe that fortune tellers really have any insight into the future, it can be fun to get your fortune told as a couple.
One thing is certain, whether you want the medium to read Tarot cards or if you are more interested in Astrology, there probably won't be long lines out the door. Try Soulmate Solutions in Anchorage, they are open till 10PM!
Quick Fix #9-Get Creative
Nothing says fun like making something together. Just Add Paint is a paint-it-yourself pottery boutique where you can pick out the piece you like and get creative painting it with any design or any color you choose.
They are having a couple's (Date Night) deal on Friday the 15th from 5PM-9PM. Bring a date and get 20% off. How fun is that?!
Quick Fix #10-Order In
If you can't get a babysitter or you simply don't want to leave the house, you can still make the evening special- just order in!
Whether you decide on pizza or something more gourmet, the choice is yours. Eat, chill, get ready for a Netflix romantic movie marathon, and leave the dishes for Friday.
Quick Fix #11-Go Alternate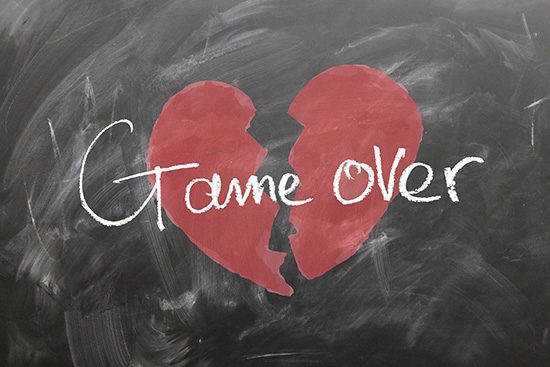 Are you single? Are you and your single friends sick of the Valentine's hype that starts on January 2nd? Have an Anti-Valentine's party.
You can make this party as big and intricate as you wish or do it on the spur of the moment BYOB and potluck. Send e-vites that spell out the details. You can ask for suggestions for a killer playlist, make or order cupcakes that spell out "Love Sucks" or "Love Bites", get some cheesy decorations from the 99cent store and you are set!
Who knows? Maybe you will meet your future spouse at your alternate party? Wouldn't that be a story for the grandkids?
Dr. Brent Wells at Better Health Chiropractic and Physical Rehab wants you to remember that if your sweetheart is breaking your heart, see a therapist. If your back or neck is killing you, period, then call one of his 4 clinics or click here to make an appointment.
You never know when you are going to fall head over heels in love, so don't take your back for granted! We offer massage and a unique program called the Alaska Back Pain Protocol, which has helped hundreds of Alaskans find relief from back pain. Call us today.
Schedule an Appointment and Receive
FREE One-Hour Massage Certificate
That's right! Receive a certificate for a free one-hour massage with our highly-trained and licensed massage therapists for use after your first appointment. Use it yourself, or give it to a friend.