One of the more common questions clients ask is "What should I wear to my chiropractor visit?" If you have never been before, it can be difficult to know what the best thing to wear is. You want to feel comfortable on your first chiropractic appointment, not stressed about whether you are wearing the right clothing.
It especially concerns women whether or not they are wearing appropriate clothing or shoes, which is understandable. No one wants to go to a treadmill test wearing stiletto heels!
Remember to arrive early so you can take your time filling out the necessary paperwork and medical history forms. No one likes to feel rushed during their visit but arriving late and then needing to fill out paperwork will affect the amount of time you spend with the doctor.
If this is your first visit, chances are you are feeling a little nervous, a bit curious, and a little on the exciting side. Rest assured that you have nothing to worry about and everything to look forward to!
We've made a list of things to expect at your first chiropractic visit, what to wear and what not to wear, so you will feel comfortable when you arrive.
Your treatment could start on the very first visit, so you will want to be prepared and feel relaxed.

Top 5 Most Commonly Asked Questions
1) Will I Have to Undress?
It is unlikely that you will need to undress. Occasionally, the doctor will need to examine an area of the body without clothing. If this is necessary, you often only need to pull your blouse up to expose the back or pull one shoulder down, etc.
Gowns are provided if the entire spine needs to be examined or if X-rays need to be taken.  In most cases, however, complete disrobing is not required.
If you are seeing the chiropractor for knee pain, wear loose-fitting pants that can easily be rolled up to expose the knee, such as sweatpants.
2) Can I Wear Jeans to My Appointment?
Yes, you can wear jeans, but you will probably be more comfortable in yoga pants, leggings, or other types of pants with more stretch. Most of today's jeans are made with at least a bit of spandex, so if your jeans are the stretchy kind, you should be fine. You will want to move without being constricted. Jeans that have no stretch and are very tight should probably not be worn.
For men, if your jeans are loose enough or have enough stretch that you can pull your knee to your waist, then they should be comfortable enough. If your jeans don't allow for that much movement, consider wearing sweatpants or other kinds of athletic pants that have an elastic waist.
3) Should I Wear a Bra to My First Appointment?
If you normally wear a bra and you feel comfortable wearing one, then yes. If you don't usually wear a bra or if you would be more content wearing a sports-type bra, then wear one of those.
You might end up getting a chiropractic massage or the doctor might use heat therapy on your first visit. If this is the case, you will need to expose your back. This means that wearing a bra that closes in the back, as opposed to the front closure, will provide you with more privacy and less disrobing. You should also keep this in mind if you wear a sports bra as many of these have front closures.
4) Can I Wear a Skirt or Dress?
Chances are you will feel far more comfortable wearing pants or shorts. Your chiropractor will have you lie on a table, sometimes moving you from lying on your back to lying on your face, possibly pulling up your leg or legs. Wearing skirts or dresses will end up making you feel more exposed than you would like.
Skorts, sometimes called culottes, are probably OK if you feel comfortable wearing them and they allow for a full range of movement.
5) What Type of Shoes Should I Wear?
Wear shoes that are comfortable for you! Most people find that tennis shoes, sneakers, slides, or flats. Your doctor might ask you to perform certain movements or do some exercises that involve standing. You want your feet to feel like they are on stable ground. It's hard to do jumping jacks in high heels!
If you wear orthotic shoes, be sure to bring those along so your chiropractor can examine them.
Men can wear what they usually do but be prepared to be asked to remove heavy boots if need be.
As you can see, the whole idea here is to make sure you feel comfortable and have clothing that allows a full range of movement. Think yoga class or relaxing at home. Loose-fitting pants or shorts, especially those with an elastic waist, and loose-fitting T-shirts are good choices.
Some patients feel they need to dress up for a doctor's appointment, but there is no need for this when visiting your chiropractor.
What Not to Wear
If you have ever gone to your dentist's appointment and realized that you probably shouldn't have put on your favorite maroon lipstick, then you get the idea behind this list.
Sometimes clothing and other items that sound like a good idea at home, don't work out so well at the chiropractor's office.
6) Gentleman–Leave the Suit Jacket and Tie at the Office
While you might come to the chiropractor's office directly from your business office, you will be better off changing into some gym clothes. Suits, ties, even button-down shirts can be uncomfortable and restrictive.
7) Avoid Too Many Layers
While layering clothing can help to keep you warmer, it can make it very difficult for your chiropractor to make adjustments, look at your back, and for you to move. Try wearing one thin layer, a second layer, and then a heavy coat, rather than 3 or more layers of bulky sweaters and pullovers.
8) Junk the Jewelry
When your chiropractor has you lying on the table and is moving you from side to side and front to back, chances are that earrings will come undone or will poke the backs of your ears, long necklaces and bracelets will get tangled in your clothing and even short necklaces can break when adjustments are being done. Take off all jewelry and put it in your bag or purse or, better still, just leave it at home.
9) Minimal Makeup
Your chiropractor uses a table that will remind you of a massage table. This means you will lay face down during at least part of your exam and adjustments. Heavy makeup will most likely be ruined. We understand that some women don't feel comfortable going out in public without at least some makeup but avoid heavy pancake makeup or powders on the facial area. Keeping your makeup to a minimum will make your visit more pleasant for you and your chiropractor.
10) Hats, Belts, and Other Accessories
We understand that sometimes hats are a necessity, especially in the winter months, but be prepared to remove them before seeing the doctor. Belts should also either be removed or not worn at all.
Other items, such as suspenders, watches, and blue tooth earbuds should all be removed before coming to the office or left at home.
Ladies- don't wear pantyhose, shapewear, girdles, or waist-trainers to your appointment. If you wear these types of garments regularly, you should tell your chiropractor what type you wear, how often you wear them, and for how many hours each day.
You might also be asking: How much does a chiropractor cost?
 11) What Should I Bring on My First Visit?
Besides comfortable clothing and shoes, there are a few items you can bring that can help your chiropractor. These include:
Previous X-rays, MRI's, or CT scans
Previous diagnostic reports or doctor's notes
 A list of prescription drugs you are taking
A list of supplements or over-the-counter medications
Orthotic shoes if you wear them regularly
The purse, backpack, briefcase, or book bag you usually carry, along with the typical items you carry daily
Any orthotics, braces, or other devices you use on a regular basis
A list of your concerns or questions you might have
A small notebook to take notes about things your doctor tells you or an explanation you can refer to later regarding supplements or exercises your chiropractor might recommend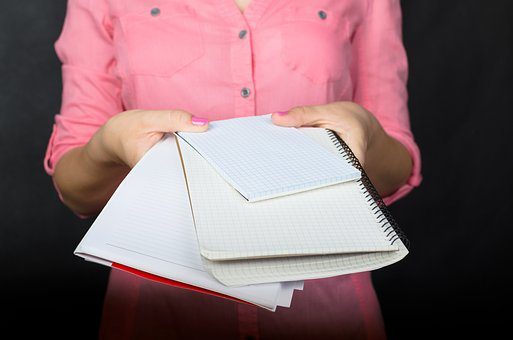 If you would like to bring your spouse, friend, mother, sibling, or anyone else you want for support, please feel free to bring them along!
Your chiropractor is trained to provide you with the professional treatment of the entire musculoskeletal frame. In addition to spinal adjustments, they can offer nutritional advice, chiropractic massage therapy, strengthening exercises, rehabilitative therapy, and more.
As you continue with chiropractic treatments, you will learn increasingly more about your body, what will happen during your office visit, and what to wear.
If you will be making appointments either before, during, or after work, consider bringing your gym bag with you for an easy change of clothing and peace of mind. If you don't have transportation to your chiropractor's appointment, we at Better Health Chiropractic Juneau offer the Get-A-Ride promise.
Be excited! Feel happy! You are on your way to a healthier, happier, pain-free life!