Alaska's capital city is bursting with fresh, healthy, community-based food. Although somewhat isolated in terms of geography, the Juneau community has created a beautiful little ecosystem of cuisine that pays tribute to the local surroundings while integrating modern trends.
Juneau is a relatively small city, but there are plenty of places to find the best healthy, local food in the area. From fresh seafood and game meats to organic produce, there's something delicious for everyone just around the corner. Take a look through some of the best local food from Juneau below, and start chowing down ASAP!
Local Landscape
First and foremost, it's important to understand the geography and layout of Juneau in order to understand the local food scene. Juneau is located in Southeast Alaska, nestled in between beautiful, massive mountains and the sea. It can only be accessed by barge or plane, so resources can be somewhat limited. That's why the local food community is so imperative to Juneau and its people.
The bright side of all of this is that Juneau remains a natural ecosystem, virtually untouched by modern pollution, overdevelopment, and the like. Natural resources are abundant in the area, and it rains fairly often. This makes for some great opportunities for farming, local harvesting of wildlife, and more.
Native Food and Ingredients
Food purveyors in Juneau love to showcase all of the abundant and unique foods and ingredients harvested in the area. In terms of meats, you'll mostly find freshly caught seafood in different forms (especially salmon, crabs, lobster, fish tacos, etc.), along with a wide range of game meats including venison and caribou.
In terms of produce and spices, some natural native plants found in Juneau include spruce tips, milk-cap fungi, and Devil's Club buds (Alaska's cactus). You'll also see bull kelp sold in stores and integrated into dishes at restaurants, as it is one of the most common seaweeds that can be harvested along the Juneau coastline. It's deliciously savory flavor lends itself to some tasty dishes.
Chefs and food vendors alike love to use and sell all of these original Juneau foods and ingredients, but where can you get them so that you can try them at home? Below is a little roundup of some of the best local markets where you can find delicious, healthy food, along with a few restaurant options that boast local cuisine options.
Local Markets
Rainbow Foods
Rainbow Foods is Juneau's go-to natural grocery store. It is located in the heart of downtown Juneau, and features natural, 100% organic produce, dairy, frozen foods, nutritional supplements and more. They have the largest selection of fresh produce in Southeast Alaska, and they strive to keep all of their produce and other products GMO-free as well. Stop in to pick up ingredients for dinner, or grab lunch from their freshly made hot bar every single day. They also bake fresh bread and desserts on site everyday!
Second Saturday Market
If you'd rather buy directly from local Juneau farmers, check out the Second Saturday Farmers and Crafters Market, held every second saturday of the month from 10 a.m. to 3 p.m. at the Airport Shopping Center in Juneau. This year-round farmers market connects local growers directly with consumers, allowing you to get to know who's growing your food and even develop a relationship with them over time. There aren't many other places in the country that can boast that! Aside from the food, there are also local artisans selling beautiful, vibrant, unique artwork, jewelry, and more at this market. It's a true community gathering.
Salt and Soil Online Marketplace
However, if online shopping is more your speed, there's an option for that too in Juneau! Salt and Soil Online Marketplace was developed recently as one of the first online farmers markets in Southeast Alaska. Consumers in Juneau can buy from a variety of farmers in the region online, and you can get everything you'd buy at an in-person farmers market – produce, eggs, fish, jams, jellies, etc.
It operates on a weekly basis, in which the customer can select what products they want within the selling period ending every Tuesday, and on Thursday, each order is delivered to a specified pick-up location. The online market is modeled after community supported agriculture programs, only it can be personally tailored and done entirely online. It was developed in partnership by Southeast Alaska Watershed Coalition, Spruce Root Community Development, Sustainable Southeast Partnership, and Takshanuk Watershed Council. The goal is to avoid food waste on both ends of the production system – growers know what to expect weekly from their consumers, so they're not left with the waste they would be after a monthly farmers market, and consumers are less likely to buy too much if they're only buying for a week at a time. Local sustainability and healthy food? Yes please!
Panhandle Produce
Next up is Panhandle Produce, named lovingly after the region known as Alaska's panhandle where Juneau is located. Panhandle is an incredibly cool indoor vertical farming facility that you can visit and buy from. They have post-business and weekend hours for the local community to come in and see their operation, viewable through a large window in between the farm and their storefront.
The indoor element allows them to provide produce to Juneau all year round, even during frigid winter months when nothing much would pop out of the ground naturally, let alone would a farmer be able to harvest it beneath the snow. They use hydroponic technology in their farming to maximize their yields, and they're entirely pesticide-free. At the storefront, you can buy some fresh produce from the garden, along with some local fare like delicious kelp salsa, pickles, dried foods, smoked salmon, and more! They also sell and provide produce to some of the markets mentioned above.
Best Restaurants
Along with cooking at home with local Juneau foods, you can also get some healthy, community-based food from some great Juneau restaurants as well! Head out for a night on the two to get a real sense of the Juneau community by checking out the local cuisine, freshly sourced and prepared just for you.
The Rookery Cafe
First up, The Rookery cafe is so much more than a local coffee shop. It is open all day for breakfast, lunch, and dinner, and is owned by chef Beau Schooler, who won the Great American Seafood Cook-off in 2015 and was a semifinalist in the James Beard Foundation Rising Star Chef of the Year award in 2015 and 2016. The selections on this menu are almost always made entirely from scratch, and with locally sourced ingredients. Focusing mainly on American fare with heavy local influences, some favorite dishes include Alaskan scallop ceviche with coconut couscous, and vodka biscuits with maple bacon sausage.
Tracy's King Crab Shack
Another great restaurant that sources fresh local ingredients is Tracy's King Crab Shack. As the name implies, it's a seafood staple. Locals gather to enjoy locally sourced king crab, crab bisque, and more delicious crab dishes. The owner, Tracy LaBarge, owns her own seafood plant and dock along with the restaurant, which allows her to work with local fisherman to make sure everything she serves is fresh out of the Alaskan waters.
Salt
The chef at Salt restaurant, Lionel Uddipa, was born and raised in Juneau, and he strives to uphold local culture through his menu. He is a Michelin star trained chef, and he creates dishes based on natural resources available in Juneau. Some favorites include butcher cut steaks, beer-battered rockfish tostadas, and other Alaskan seafood complemented by local produce side dishes and garnishes. The restaurant also serves a delicious creme brulee for dessert, which switches flavors everyday.
The Hangar on the Wharf
Hangar on the Wharf gives you a wonderful blend of local, healthy food and beautiful views of the Alaskan coastline. While eating here, you get breathtaking panoramic views of the Gastineau Channel. It's a staple in Juneau, as it has been in business for two decades. The menu offers classic, healthy American fare infused with that ever-popular Alaskan fresh-caught seafood infusion.
Red Dog Saloon
If you're looking for a real landmark staple of local Juneau culture, look no further than the Red Dog Saloon. This restaurant and bar combination has been serving the area since the end of the 19th century, and it's rich in history. It was established during the mining boom of the Klondike region at that time, and the dining room displays a collection of antiques from the area. Since then, it has been serving delicious foods coupled with locally brewed beers, and preserving southern Alaskan culture through cuisine.
Last Thoughts
If you want some healthy, local foods from Juneau, Alaska, look no further than the markets and restaurants scattered through the capital city. You'll find everything that gives Juneau its rich culture, including seafoods, game, and local produce, too. Try to cook for yourself with local ingredients from the market, or try out some unique chef-inspired dishes at a local restaurant. Explore Juneau as the locals experience it – through the unique and delicious cuisine of the region!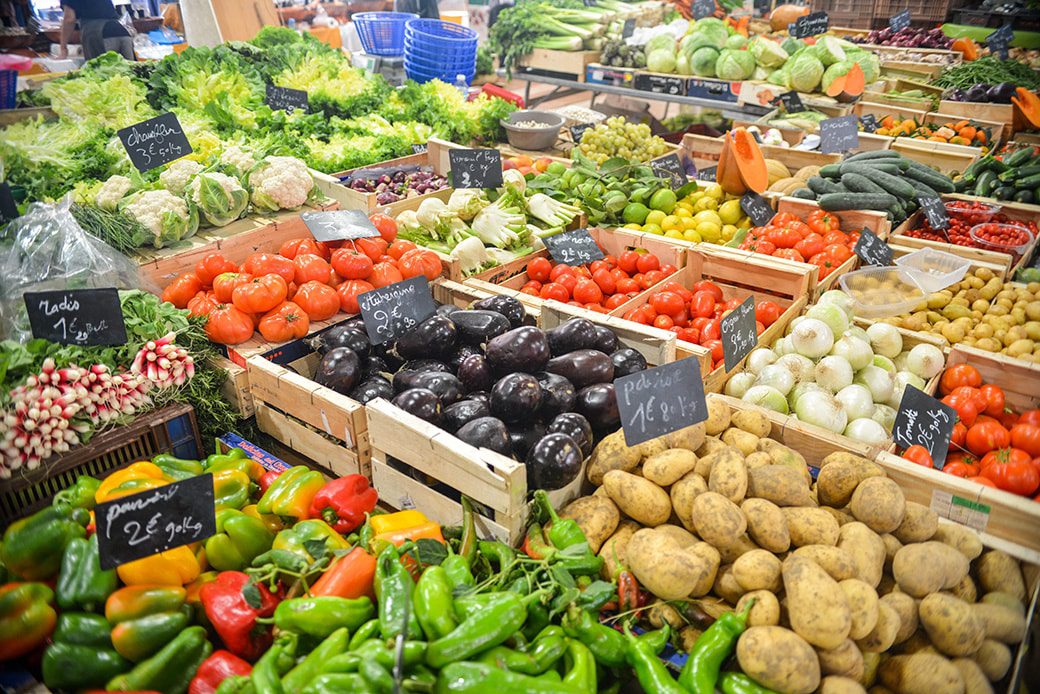 Schedule an Appointment and Receive
FREE One-Hour Massage Certificate
That's right! Receive a certificate for a free one-hour massage with our highly-trained and licensed massage therapists for use after your first appointment. Use it yourself, or give it to a friend.