As the sixth largest city in Alaska, Wasilla is home to approximately three thousand households. Of these, about two-thirds of these homes have children living in them. Chances are that if you are not searching for family-friendly events in Wasilla, your neighbor is and may ask you to join in the fun!
The community of Wasilla has grown by leaps and bounds in the last 80 years. Only a short time ago, the city was noted to have only about 100 residents. Rapid growth of this type has meant that more and more families come looking for family-friendly activities in Wasilla. Want to know where to go to have some fun with the kids this fall?
Fun Things to Do in Wasilla for Families
Visit the Iditarod Headquarters.

The

facility is open all year but the hours vary by the season. Memberships are available but admission is free. Togo the Wonder Dog has found a home at the Museum Gift Shop at the

Iditarod Headquarters.

Aspiring mushers and their families will love to check out this fun location any time of year! Find the Iditarod Headquarters at 2100 S. Knik-Goosebay Road, Wasilla, Alaska, 99654.
Attend the Old Town Autumn Fest.

Trick or treat surrounded by the history of Wasilla! This free event will be held on Saturday, October 20 at the Wasilla Museum & Visitor Center. Kids will love the activities and cookies. The Old Town Autumn Fest will be held at the Dorothy Page Museum located at 323 N. Main, St. Wasilla, Alaska, 99654.
Get some local history!

The

Wasilla Museum & Visitor Center

welcomes families to come and learn about the history of Wasilla, Knik, and Willow Creek. The museum also welcomes families to share items from the last 100 years! Bring your picture or local item that you love! A nominal fee is required for visitors over the age of 12 – but Fridays are free for everyone! Find the Wasilla Museum and Visitors Center at 391 N. Main St. Wasilla, Alaska, 99654.
Go fast and bright!

Laser Games, Cart Racing, Climbing Wall, Mini Golf, and Soft Play are among the options at the

Extreme Fun Center in Wasilla

. Fun for all ages in Wasilla is easy to find here at 3501 E. Old Matanuska Rd. Wasilla, Alaska 99654.
Get bouncing!

Bouncin' Bears Wasilla

allows kids, big and small, to jump and bounce to their hearts' content – without tearing up your house! Bring your jumpers any day of the week and set them free! Get bouncing at 2951 E. Bogard Rd. Wasilla, Alaska 99654.
Outdoor Fall Fun for Families in Wasilla
Wasilla Creek Wetlands Trail.

The kids will love the boardwalk on this one any time of year! Fall colors don the trees and you may even sneak a peek of something bouncing through the wooded areas. Bring binoculars if you have them and see what you can find at the Wasilla Creek Wetlands Trail! Find the Wasilla Creek Wetlands Trail at 5990 Nelson Road, Wasilla, AK 99654.

Matanuska-Susitna Visitors Center.

Just 20 minutes from Wasilla,

Mat-Su Valley

offers fall visitors beauty and adventure in one package! Families can bring a lunch or eat at one of the restaurant on-site. Find the Matanuska-Susitna Visitors Center at 610 S. Bailey Street, Suite 201, Palmer, AK 99645

Newcomb Park Wasilla Lake.

Bring your bug finder and come see what you can locate near the water's edge! Help the kids climb around on the playground and pretend that they are the bugs they see!

Newcomb Park Wasilla Lake is located at 891 E. Parks Highway.

Iditapark.

Individual and group sports activities are plentiful at Iditapark in Wasilla! The Wonderland playground is ready to take on the biggest challenges your kids can dream up together and still keep them on their toes. Iditapark is located at 500 W.

Nelson Avenue.

Bring a meal

and stay all day!

Bike It!

Biking is a great want to experience the outdoors as a family in Wasilla! Grab your lunch and plenty of fluids and make a day of it together! Be sure to know the ability of your group members. Be careful to pick a trip that fits the ability of your youngest member.

Wasilla offers trails

for all levels of biking ability.

Fast Feet!

Take a run together in Wasilla. Children love to move fast. Take them out to any park, open space, or yard area and make short racing games together. Run between tree, rocks, bushes, or take some favorite items to place on the ground for the start and finish line. Teach them early how to

run without injury.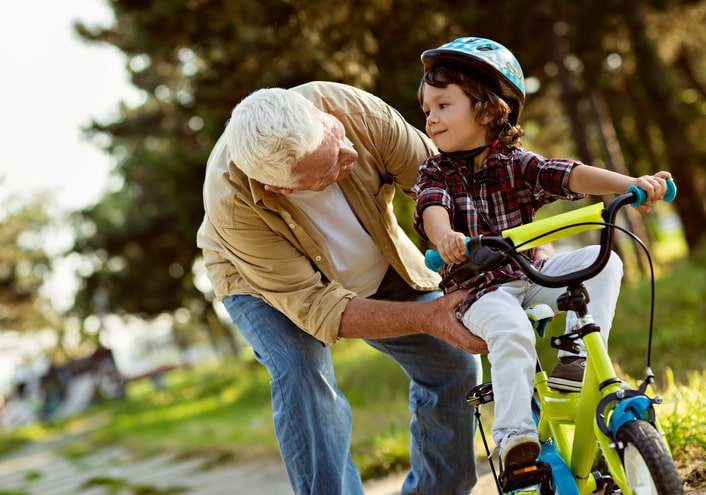 Wasilla Area Toddler Activities
Head to the Wasilla Library!

Take an adventure to any continent or location you're your kids through the pages of a book that you do not even have to purchase! Storytimes are scheduled throughout the fall for ages birth to five. Wasilla library hours are

available here.
Meet a Reindeer!

Children and adults alike will enjoy the fuzzy friends at the Reindeer Farm just 18 miles from Wasilla. Fall is a great time to meet some new animal pals – but be sure to call ahead September through December (907-745-4000). This is a great one for little animal lovers and their older siblings! Find the

Reindeer Farm

at 5561 S. Bodenburg Loop Rd., Palmer, Alaska 99645.
Check the

City of Wasilla calendar

for weekly events for children and families. Local sporting groups including Turf Time for Tots offers great community interaction for families in Wasilla.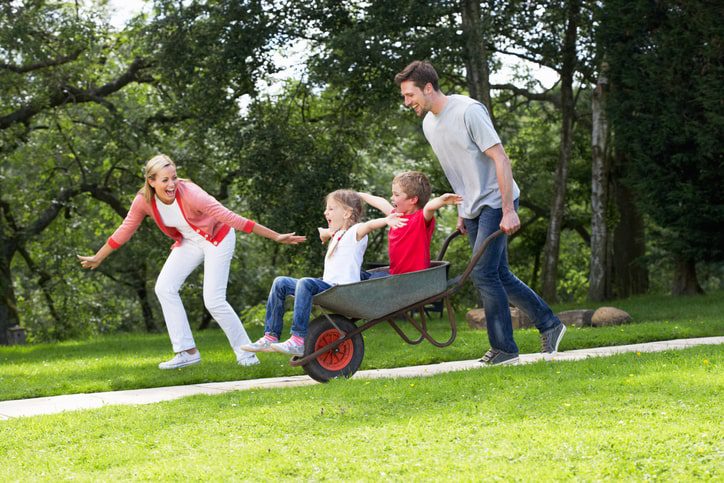 Everyone Loves an Autumn Game
Get your kids outside with these silly and fun games for the whole family! Take advantage of the cool autumn air, and enjoy some sunshine together before its time for fun in the snow this winter!
Pick up as many fallen leaves as you can. Have young kids line their leaves up in rows of five or more and practice counting in groups. Try grouping them by color if desired. Older kids can try to stack leaves and carry as many as they can without crushing them. Set a start and finish line and see who can make it to the end!
Trace the shape of your leaves on light colored paper. Use colored writing utensils to turn your leave tracings into images of your favorite animals. Trace any holes in the leaves for eyes. Use the shapes of the leaves to make the body, head, legs, and tail (if applicable).
Crush the leaves and make small piles to dip cotton balls in to see who can pick up their leave pieces the fastest. Use glue on the cotton ball if desired or try using static electricity to gather the leaf bits.
See who can gather the most of one type of fallen leaf. Then have each person see how many different types of leaves they can find. See who can point out a tree with the widest variety of colors. Use this one to teach kids to bend with their legs to

avoid pain

as they grow.
Have each person in the group pick 3 to 5 different colored rocks. Set up a starting line and a finish line about 25 to 75 feet apart (or as space allows). Place the rocks at the finish line. Have players race from the start to the finish. Once at the finish line, players must try to stack the rocks into a pile. Ideally, the rock on top should not touch the rock on the bottom. Be sure to accommodate the ages of children in your family. Watch to see that children do not choose rocks that are not safe for them to carry. Whoever can count to ten without their stack falling wins.
Gather your crew and pick a park to explore. Take your binoculars, magnifying glass, and bug catchers. Give each person or team a viewing tool to use. See who can find the most colors. Only colors that can be seen through each device can be counted. Encourage players to count using tally marks if needed to keep things fair.
Find a tree to climb safely. Have children tell a story through the eyes of an animal they believe may have been in their spot in the tree. Help them to imagine how the animals get and store food and nutrients. Where do they sleep in the winter months? Talk about what animals might be doing in the autumn months to prepare for winter. Take note of any animals that you see and observe their actions. Talk about what they are doing and how it may be similar to how your family prepares for

winter.
Make animal costumes and take them outside to explore. Not enough items available for a full costume? Use construction paper, clean recycling items, or old clothes to create your favorite animals. Talk about how the fur of animals may change during the fall and what may be happening to help them stay warm in winter. Consider making a summer and winter 'outfit' for animals to change into during the fall months. Take turns pretending to be different animals.
Locate a cardboard box large enough to provide a 'home' for your animal in costume. (Older kids can help design their 'homes' and costumes with more independence but be

careful to monitor

all cutting that may be needed to make homes and costumes.)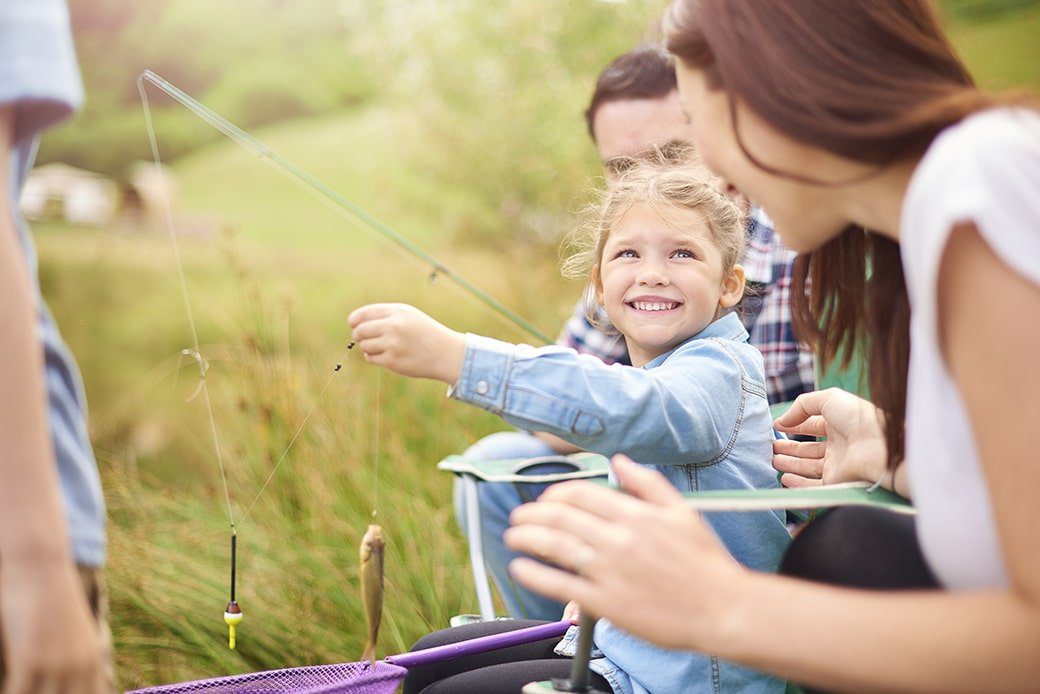 Ensuring Your Family Autumn Adventures in Wasilla
Climbing walls, animals, trails, storytime, and living history lessons with candy are all available for those who wish to find fun things to do in Wasilla. The community is packed with activities for children of all sizes and interests. Boredom is not something to consider for fall in Wasilla! Pack your lunch and head out the door to enjoy each of these opportunities for fun during autumn in Alaska!
Schedule an Appointment and Receive
FREE One-Hour Massage Certificate
That's right! Receive a certificate for a free one-hour massage with our highly-trained and licensed massage therapists for use after your first appointment. Use it yourself, or give it to a friend.