Any kind of back injury can complicate matters significantly. Not only do you have to deal with the pain of that injury, but you've got to figure out a way to get essential things done while you're healing. But suffering from a back injury at work can make things even more complicated if you're not sure what to do.
If you've injured your back while at work, you will likely be entitled to workers' compensation. Workers' comp is a system that has been set up to protect those who are injured on the job, getting them healthy without the stress of worrying about losing money due to missed work. 
What is Considered a Work Related Injury?
A work related injury can mean many things. According to the Occupational Safety and Health Administration (OSHA), a work-related injury is one that is either contributed to or caused by something in the work environment that injures you or causes a previous injury to become exacerbated.
This is a broad overview of the definition, and there are some exceptions. For example, being at your place of work as "a member of the general public" when an injury occurs would not likely be covered.
If you're not sure whether your back injury is work-related, it's better to err on the side of caution and report the incident as soon as it happens.
The Most Common Work Related Back Injuries
Back injuries are at the forefront of common work-related injuries. This is not surprising, as it's known that back injuries are the number one reason people miss days at work, whether they hurt their back on their own time or on the job.
According to the Bureau of Labor Statistics, in 2016, nearly 40% of all musculoskeletal injuries that resulted in lost workdays were back injuries. The most common back injuries at work are:
Sprains and Strains
Herniated Discs
Whiplash
Spinal Cord Injuries
Vertebral Fractures
Do I Get Paid for a Work Related Injury?
While every state's workers' compensation program is slightly different, the basics remain the same throughout. This means that if your workers' compensation claim is approved and you can't work because of the injury, you can expect to receive your regular base salary during the course of your recovery.
You'll also continue to receive any medical coverage you have through the company, while the workers' compensation fund should pay in full for treatment and diagnostics related to your injury.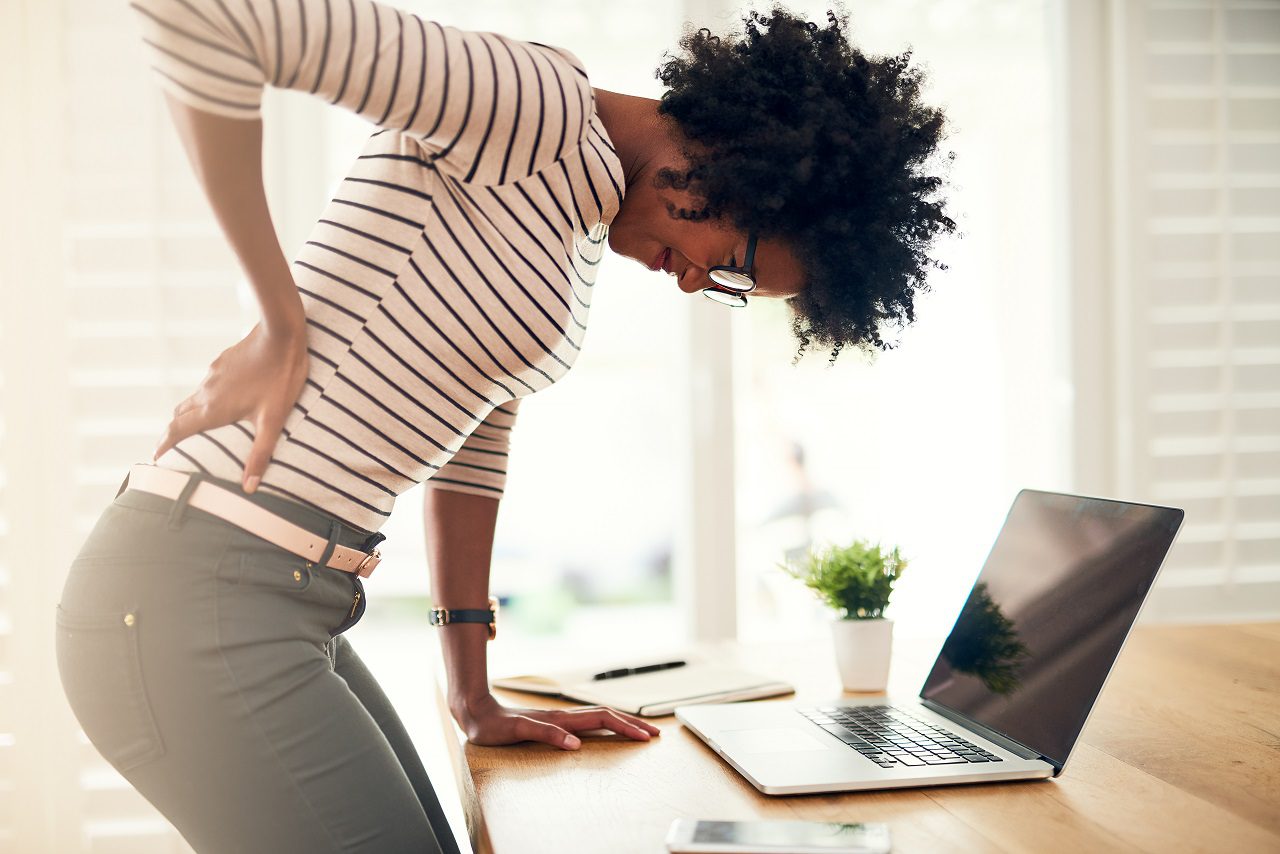 What to Do When You Injure Your Back at Work
If you injure your back at work, tell your employer about it as soon as possible. Don't be ashamed to seek workers' compensation. It's a kind of insurance program for both you and your employer. Your employer pays into the state's workers' comp program for limited liability when an employee gets injured. You don't pay for the program, but it protects you in case something happens.
However, just because you may be eligible for workers' compensation doesn't mean you shouldn't immediately try to heal your back. Once you know you have a back injury, make sure you use some of these little known tips to relieve back pain fast if you don't need emergency care.
If you do need emergency care, seek it immediately and tell the doctors that you suffered the injury at work and exactly what happened. You should seek emergency medical care if:
You lose function in any of your limbs or feel a persistent numbness with your back pain.
You become nauseous, grow dizzy, or vomit after your injury.
You experience back pain with fever.
You lose consciousness.
You lose control of your bowels or bladder.
If your injury comes on gradually and you suspect it's from work, you'll still want to report this to your employer and then seek medical care if the pain persists after a few days or gets worse.
Best Treatment for Back Injury
The best treatment for your back injury depends on the severity of your injury. It's rare that a common workplace back injury will need surgery or other invasive interventions, but it's possible.
Most people seek care from either a chiropractor or a physician for their back injury. These two professions deal with back issues in very different ways. Those seeking non-invasive, drug-free, and highly effective treatment should consider seeing a chiropractor over a physician. Studies show there are many benefits to seeing a personal injury chiropractor. Let's take a look at a couple of those benefits.
Chiropractic Adjustments vs Medication for Back Pain
A double-blind clinical trial sought to find the efficacy of chiropractic adjustments as compared to muscle relaxers, which is a common medication given to those with back pain. The trial also had a control group that received a placebo medication and sham adjustments.
The study found that chiropractic back adjustments were more effective than both the muscle relaxers and the placebo treatments.
Satisfaction With Care
Another study sought to find which was a more cost effective treatment option for back pain: chiropractors or physicians. Although the study couldn't determine which treatment was more cost effective, they did determine that patients were generally more satisfied with their chiropractic treatment than treatment by physicians. While this isn't the most important factor in any treatment, it is something to consider when suffering from a work-related back injury.
Conclusion
If you suffer from a back injury at work, you'll most likely be covered by your state's workers' compensation plan. This will allow you to not incur any expenses in the treatment of your back injury and will also allow you to collect your post-tax paycheck while you're unable to work. This way you can seek proper care for your injury.
Consider seeing a chiropractor for your care. Chiropractic doctors are experts in the spine and the musculoskeletal system. Receiving safe, proven, and non-invasive care from a chiropractor, like those at Better Health Chiropractic and Physical Rehab, can help relieve your pain, restore function, and get you back to work in no time.
Resources:
https://www.osha.gov/laws-regs/regulations/standardnumber/1904/1904.5
https://www.bls.gov/opub/ted/2018/back-injuries-prominent-in-work-related-musculoskeletal-disorder-cases-in-2016.htm
https://www.sciencedirect.com/science/article/abs/pii/S0161475404000983
https://www.sciencedirect.com/science/article/abs/pii/S152994300100016X