Looking for some fun in Alaska this summer? Look no further than Anchorage, AK. There are so many unique summer activities in Anchorage, making it the perfect destination for your next trip. Whether you're traveling with family, having a romantic getaway, or you're an Anchorage local looking for something new to explore, there are plenty of summer attractions that'll suit your interests.
There's something for everyone here from hiking to flightseeing to cultural attractions and sporting events. Want to know more? Read on to get the low down on some of the best things to do in Anchorage this summer and start planning all of the fun things you'll do on your next trip through the area recommended by Better Health Alaska!
Hiking Destinations
Hiking is one of the main summer attractions in Anchorage. Nature trails are abundant in the surrounding area, and whether you're looking for a forest hike, a mountain peak climb, or a trail along the water, Anchorage has whatever terrain you feel drawn to. Check out multiple trails during your time here to get an even more comprehensive understanding of the hiking culture here.
Some of the most popular hiking destinations in this area include Chugach State Park, Flattop Mountain, Falls Creek, Kincaid Park, and Thunderbird Falls. Each is a bit different topographically, but they're all equally beautiful in their own ways. For example, Chugach State Park has about 155 mountain peaks to explore on its own. Thunderbird Falls features an incredible waterfall with a viewing platform to boot. No matter what you're looking for in your hike, you'll find it in the lush surroundings of Anchorage.
River Rafting Expeditions
If you're looking for even more adventurous exploring, check out some popular river rafting services Anchorage has to offer. The terrain and sights you see from the rivers that run through and around Anchorage are completely different from any other perspective you'd get otherwise. You can also get up close and personal with real glaciers! Their immensity is much more intense when you're right next to them.
Anchorage offers everything from white water rafting to paddle boating to jet boat trips. You can also just float easily down a lazy river type of expedition through a glacial stream, surrounded by bald eagles and other unique wildlife. Check out Spencer Glacier, Six-Mile Creek, or the AK Wildlife Conservation Center for any and all river rafting summer trips!
Kayaking/Canoeing
If you're looking for something a bit more low-key, there are also plenty of gentle lakes to kayak or canoe through while taking in the sights around you. Eklutna Lake or the waters near Whittier and Seward are great choices where you can go it alone or take a guided kayaking tour where you'll get exclusive access to secluded areas and glaciers.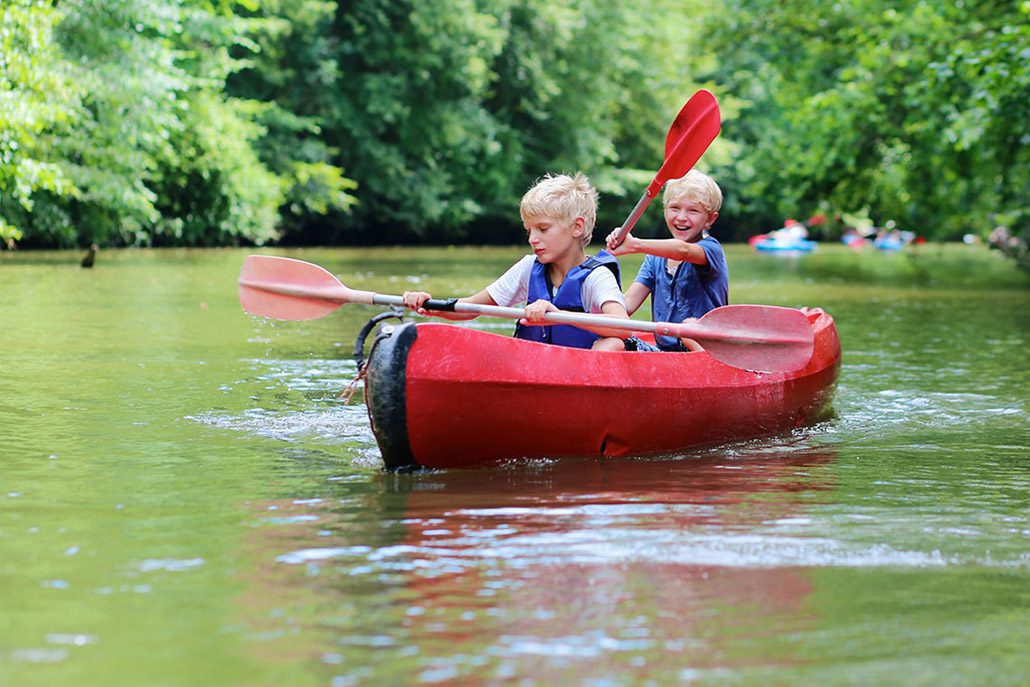 Kayaking is one of the best ways to experience Alaska because it integrates the ancient indigenous history with your trip. Native people used to use kayaks and paddleboats as their sole transportation around the area. The coast is just as stunning as always, and a trip through these serene waters will leave you relaxed and breathless.
Fishing Trips
Don't forget about all the other great ways to enjoy the serene surrounding waters of Anchorage! Fishing is a great way to relax through the day, taking in the scenery and taking time to bond with friends or family or enjoy the quiet serenity on your own. There are so many unique and common species of fish alike in these waters that you may snag the greatest catch of your fishing career here! Checking out the lakes and waters mentioned above, or Prince William Sound will be your best bets. Bring a lunch along with you and have a little picnic to make a day out of it.
Wildlife Experiences
Maybe you're looking to focus on the unique wildlife in Alaska. If that's the case, Anchorage has plenty of destinations for you to observe and experience its vast and varied range of wildlife. First off, check out the Alaska Zoo, which houses 130+ animals encompassing 49 species. It also acts as a nonprofit home for orphaned, injured, and endangered wildlife, promoting conservation for the area. You can feel good about supporting this local organization!
You'll find wolves, polar bears, and other arctic species in this zoo. During summer months exclusively, this Anchorage location also offers behind-the-scenes guided tours of the site, and a Tuesday night lecture series focusing on animal conservation topics. It's located in a large park-like setting just 15 minutes out of downtown Anchorage, and best of all, the zoo also offers live music on their lawn every Friday night during the summer!
If you're looking for something a little more outdoorsy and safari-oriented, you can also find outdoor expedition wildlife refuge and national park tours through Denali, Kenai Fjords, and Wrangell national parks. Here you'll see brown and black bears, moose, lynx, ox, caribou and moose in their natural habitats. Consider nature and lunch together!
Flightseeing – Unique to Alaska!
One of the best ways to see all of Alaska this summer is the unique flightseeing experience. This involves boarding a small plane and flying above and through Alaska, seeing parts of the area that you wouldn't be able to by any other means. What an adventure!
Rural Alaska has relied heavily on aviation for generations to connect it to the mainland. Alaska has about six times as many pilots per capita as the rest of the United States, and these pilots love showing visitors around the area. From Anchorage, you can depart from Lake Hood, Merrill Field, or Girdwood in a floatplane, fixed wing, or helicopter.
From there, you'll fly through all the national parks in the area, seeing their immense peaks from a brand new perspective. You'll also see the vast waters that surround the area, along with the rivers and glaciers that wind their way through the landscape. People who have experienced Alaska this way have called it an unforgettable ride.
Glacier and Wildlife Cruises
Another unique way to experience Alaska this summer is with a cruise through the waters around Anchorage. Here, you'll get a fun entertaining ride while also experience a whole new breed of wildlife. You'll see whales, seals, sea lions, otters, porpoises, and many other animals that are unique to the waters of Alaska. If you're a fan of the high seas, this touring option is for you. You can either book a day cruise or a popular three-day cruise out of Anchorage through Prince William Sound, Kenai Fjords, or Portage Lake to get a full weekend out of it!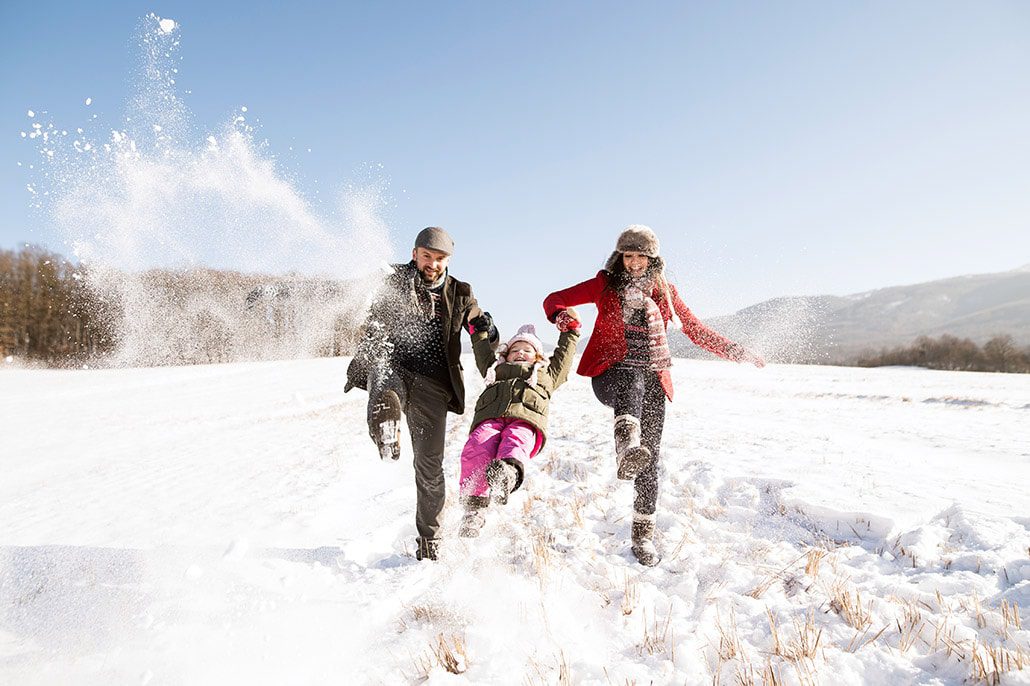 Nightlife Scene
Of course, if you'd rather stay on dry land and get a real sense of the people and culture of Anchorage, AK this summer, there are plenty of options for you as well. Anchorage has a booming theater scene with wonderful plays throughout the summer on multiple stages. There are also plenty of dining options in the area, from classic American to local traditional Anchorage cuisine. Check out some live music at the Hard Rock Cafe, too! Pick up a cup of coffee on the way!
Cultural and Historical Attractions
The city also has many historical attractions and museums to explore. Alaska has a very unique blend of native, Russian, gold rush, and pioneer influences and history, and all of them have a special place in the cultural scene of Anchorage. Check out the Roundhouse at Alyeska museum, Crow Creek Historic Gold Mine, the Alaska Native Heritage Center, the Alaska Veterans Museum, and the Anchorage Museum to get a well-rounded sense of the history of the area and those who shaped it. 
For Sports Fans
Last but certainly not least, there are always events for sports fans happening in Anchorage. You can catch a home game of hockey, basketball, or baseball, or check out one of the more localized Anchorage sports like cross-country skiing, or mushing with dog sleds. Cheer on the players as they narrow to the finish line and take part in the excitement of a hometown win! Any and all are great things to do in Anchorage if you're a sports fan.
Final Remarks
There are so many things to do this summer in Anchorage that you might even have trouble narrowing down which experiences you want to fit into your trip. Whether you're here for a weekend or a month, by yourself or with family, there's plenty to keep you entertained, educated, and constantly amazed by the beauty of this area. It's a great destination to choose for your next summer excursion.
Do some research and click through the links in this article to book the experiences that pique your interests ahead of time and prepare for your outings as much as you can so you can fully enjoy it while you're here. Whether you love adventuring and exploring the outdoors, staying inside and delving into the culture of the area, or living it up with local nightlife, you'll find something to suit your interests. Visit Anchorage this summer and take advantage of all the summer attractions it has to offer!
If you are interested in yoga, I have written a list of highly recommended yoga studios in Anchorage.