Sightseeing Alaska in October means that finding a base location may be desired from which you can enjoy as many activities as you can. When fall starts in Alaska, that is your cue to absorb the changing colors and pick a few more 'less cold' weather activities. Fall is such an incredible time throughout Alaska!
Temperatures often drop a bit but the trails and sights have not yet begun to change or close due to snow accumulation. This can make for an awesome time for locals to get out and see some stuff they may have missed or normally only seen through snow-filled weather. Citizens and travelers will all benefit from finding things to do in Anchorage, Alaska!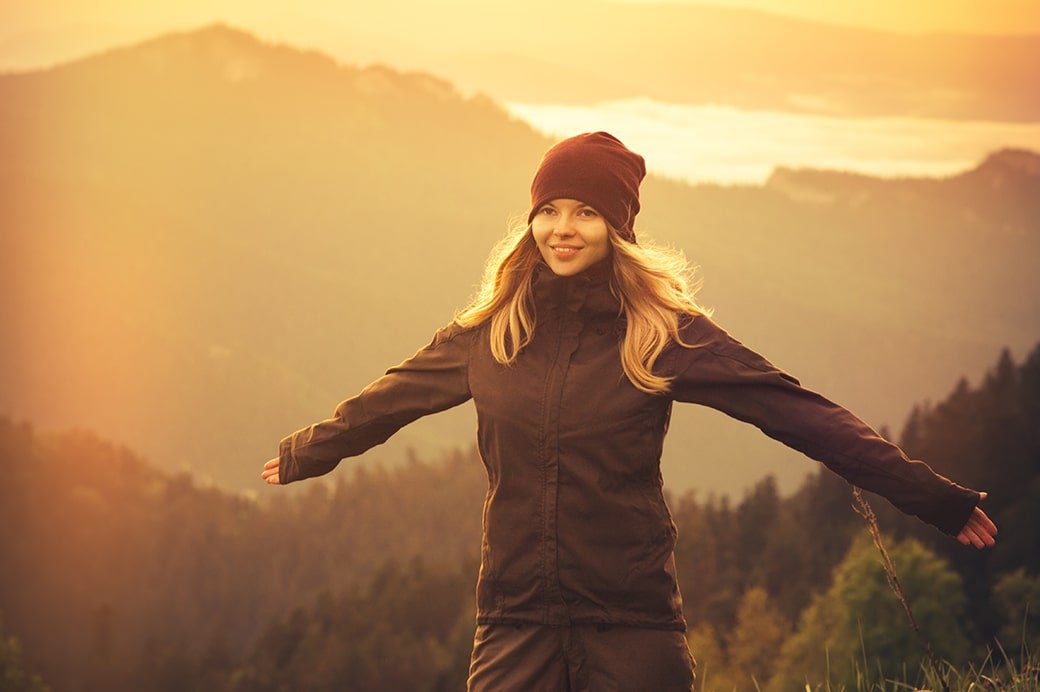 Take a Trek in Anchorage
History, color, and outdoor lovers can all find appreciation for their favorite pieces of life in Anchorage! Not sure where to go? Check out these great locations for your next outdoor adventure.
1) Byron Glacier Trail – 0.8 mile
This one is great for families. Kids of all ages can explore along the glacier's edge and easily stay entertained and enjoy the stark beauty of the mountain peaks along the Byron Glacier Trail. Be mindful that water may be moving. The trailhead is near Begich Boggs Visitor Center in Anchorage.
2) Flattop Mountain at Glen Alps – various lengths
Located in Chugach State Park in Anchorage, Flattop Mountain at Glen Alps offers plenty of jaw-dropping views. Trekkers can choose from a short 1.5-mile hike to a flattop summit area for that gives this trail its namesake, a longer 5-mile trail to Williwaw Lakes, or 5.5 miles to Wolverine Peak. This a great option for anyone interested in a longer day hike but desiring to see plenty of beauty in the process.
3) Thunderbird Falls Trail – 1 mile
Steep at first and leveling into an easy walking trail, Thunderbird Falls Trail welcomes hikers to come and enjoy the crisp fall air. Should temperatures drop enough to freeze portions of the trailway, shoe grippers may be advisable. Note that the canyon edge is accessible in some places and parents will need to be mindful of children and their steps.
The Thunderbird Falls Trail is a wonderful start to several other great viewing trails. Lakes, trees, and plants of all kinds fill this gorgeous area with plenty of visual enjoyment! Start out on Thunderbird and get your sights further down toward Eklutna Lake, Mirror Lake, and more!
See Us Before Trekking
But before you start your Alaskan adventure, take a little time to make sure you're up to the challenge. Schedule a visit to Better Health Anchorage. You can get a quick chiropractic adjustment and get all the kinks out. With a limbered-up, rejuvenated back, you can tackle those trails with gusto! The Alaskan wilderness will never know what hit it.
Cultural and Historical
Anchorage: The Time Machine Portal
Alaska is a history and knowledge lover's dream! Anchorage offers a centralized location for taking in the rich histories of the state's many combined communities. Like a time machine, Anchorage offers portal after portal into the lives of those who have lived here for generations – and millennia!
Pick your museum and enjoy stepping back in time! Science, culture, and aviation style museums rest along the streets of Anchorage beckoning patrons to come and step into worlds of wonder and intrigue! You'll be able to stretch your legs and your brain!
Alaska Center for the Performing Arts
Long days of hiking and exploring deserve a night of living art! Give yourself something to look forward to as you work through the week! Fall is a wonderful time to relax and enjoy the performing arts in Anchorage.
Ballet, music, local historical features, and more are among the offerings at the Alaska Center for the Performing Arts. Shows vary by genre, price, and date. Pick your favorite performances in Anchorage!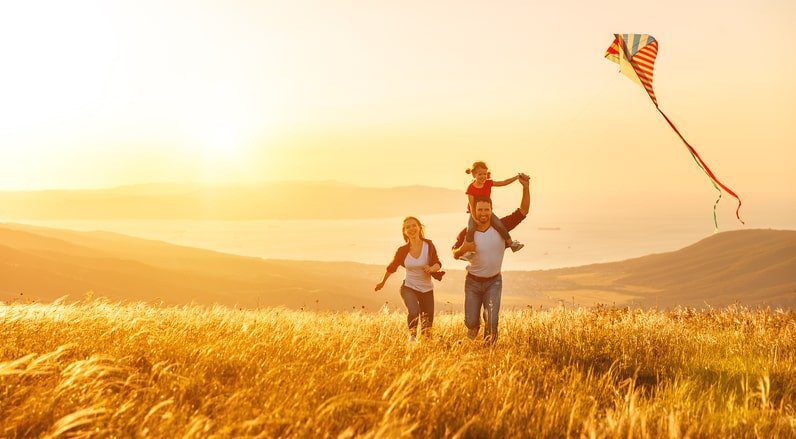 Festivals and Community Events
The autumn months offer a colorful segway between summer produce and winter snow and ice. Take advantage of all that grows and blooms during this time. Community events are a wonderful way to get into the community and learn more about others who may have similar interests. Local growers and farmers love to share their hard work in the community of Anchorage!
A chance to experience new food, handcrafted pieces, and other works is a great way to interact in the community and fill your belly at the same time! Take a taste and try something new in Anchorage this fall. Visit the Holiday Food & Festival or the Christmas Arts and Crafts Emporium in November.
Sightseeing in Anchorage: Enjoy the Colors! Up, Down, and All-Around
1) Northern Lights: Look Up!
While it is the winter months that offer the greatest views of the Northern Lights, their colors begin to show more readily in September and can often be seen through April in Alaska. As summer shifts into autumn and the skies darken earlier and longer, the dynamic natural light shows become easier and easier to view.
Anchorage summers offer as much sunshine as we can absorb. Winter offers darkness early in the evening and into late morning. Resting just between these oppositional seasons, fall offers daylight without extreme temperatures. What does that mean? It's a good time to get out and enjoy the parts of the day that will soon become colder and have a greater risk for falling on ice.
2) Plant Life: Look Down!
It is often said that if a person desires to see something interesting, then they only need to look up! Well, autumn in the City of Anchorage means it is time to look down, too! Green spaces are filled with new life and bits of wonder that have sparked an interest in life.
Having grown just enough to be either delicious or beautiful (or both), the plant life across Alaska offers something that is easily missed if we forget to look just below our feet. Take this special time between the dramatic seasons of summer and winter and absorb all that nature offers in Anchorage!
3) Paint a Scarf!
Want to continue with the color theme? This unique activity allows patrons to participate in creating beauty while expressing personal style! Paint a Scarf, based in the Chugiak district of Anchorage draws the creative nature of those seeking to try something new! Paint your own scarf by the water, with friends, or in your own space! Instructors will help you take advantage of the opportunity to enjoy yourself and then strut your style in Anchorage!
4) Trolley Fun!
Trolley rides are great for seeing the City with a new perspective! Trolleys also allow you to actually look at what you are passing and let someone else operate the vehicle! Regularly driving past local features without being able to fully grasp all that is to be seen can be frustrating. Take a trolley instead!
Hop on and off and discover a few locations you always wanted to check out but never got the chance to! As you explore, get ideas for places that you may want to come back and experience when the weather gets colder or simply just take in the sights as they come!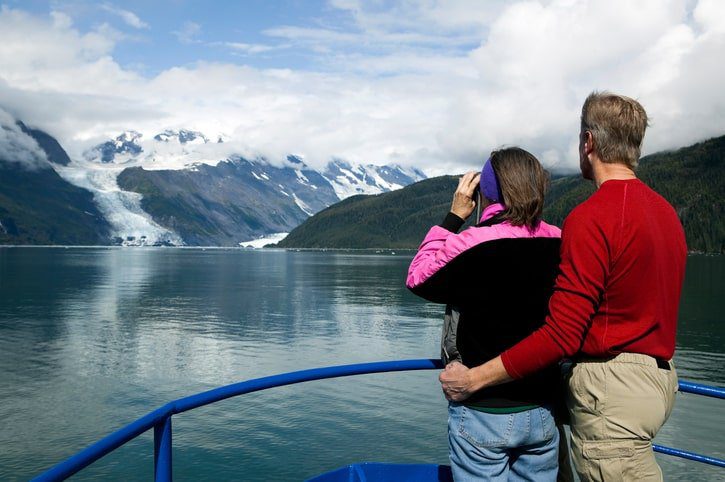 5) Whale Watching and Wildlife Tours
Splash! Whoosh! What was that? Anchorage offers dozens of opportunities for families to create wildlife encounters! Cruises, tours, and excursions begin to slow down in the fall, so now is a good time to get in one more before winter. On land, personal walking and hiking adventures bring the joy of live creatures and crisp autumn air together all over Anchorage.
Locations like Prince William Sound, Portage Lake, and Kenai Fjords National Park offer patrons the opportunity to combine viewing the beauty of natural landscapes with animal encounters. Cruises and tours depart from Anchorage, allowing you to easily enjoy them for a day and still stay overnight in Anchorage.
6) Alaska Wildlife Conservation Center
It's always a good time to see some animals! The Alaska Wildlife Conservation Center is just under an hour's drive from Anchorage. Fall is a good time to visit because fierce winter storms are less likely, and animals are still scampering around for greater visibility. If you are seeking one more venture before the winter months settle, give these animals a visit! Make the most of your Anchorage location and venture just beyond your normal borders!
7) Exploring the Heart of Anchorage
Anchorage is a city filled with curious creatures of all kinds. Animals and humans alike enjoy this centralized hub for its beauty, functionality, and sense of community. Whether you want to look into one of the various yoga studios in Anchorage or just take in the sites, enjoying this incredible city means taking in the crisp air, attending social events, and absorbing nature at its finest. Bring your curious nature with you on these fun-filled sightseeing ventures in Anchorage.
Alaskan weather is something to behold at any time of the year. Fall adds to the wonder and beauty of what you may experience in Anchorage as you peruse the incredible natural features throughout the city and just beyond its borders. Finding things to do in Anchorage is as easy as stepping outside and choosing which direction to go first!