Let's face it; we humans take our back for granted. We assume that it will always be there and support us in whatever we want to do. Perhaps this is where the phrase "I got your back" comes from.
When you consider that your spine holds tissue that is highly sensitive, not to mention a few billion neurons, and that it literally sends out signals to every single cell in your body, telling it what to do and when to do it, you begin to have a new-found respect for our friend in our back.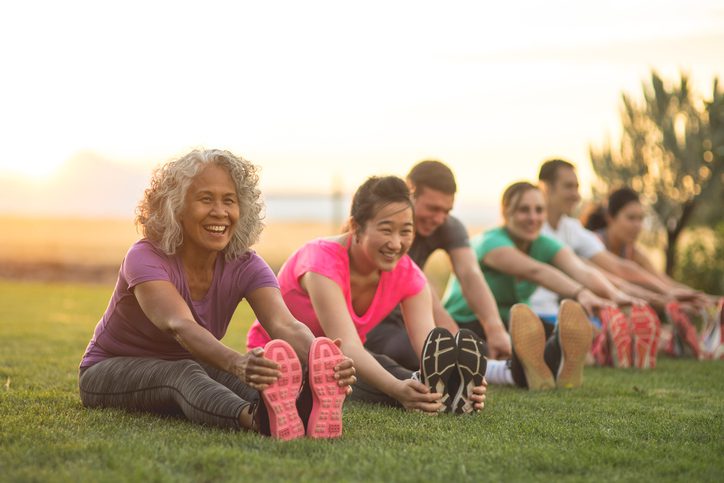 Think of your spine as a living extension of your brain. If your brain were able to grow and become a moving part, your spinal column would probably be the #1 choice. You think, and your body reacts. Heck, for something, like, oh, that little thing called breathing, you don't even have to think about it!
Rather than get all into technical or medical jargon, let's have a little fun by looking at the interesting facts about the backbone; what it can do, not do, what we have in common with other mammals and more.
Fun Facts about The Back
1) Your Spinal Cord Has Gray and White Matter
Yep, you read that right. Just like your brain, your spinal cord also has gray and white matter, it simply organizes these two a little differently. The brain has gray matter that makes up the outside portion of it, while the spinal cord has gray matter hanging outside of the inner part of the cord itself.
The average man's brain has more than 6.5 times the gray matter than women, but don't get too excited guys. Women have 10 times the white matter when compared to men.
2) No Spinal Cord? No Sweat
Not "no sweat" as in you don't need it, but literally, without your spinal cord, the body can no longer send signals from the brain to your sweat glands. Therefore, quadriplegics monitor their body temperature so closely. They must use a/c or cool water to lower their temperature. They can't sweat, so fans don't really work either.
3) Humans and Giraffes Have This in Common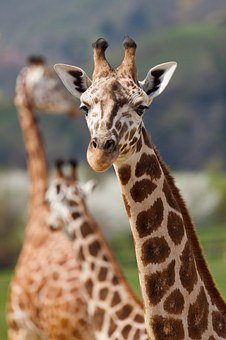 Here is a spinal cord fact that might win you a bet at a family reunion. What one thing do giraffes and humans have in common?
Both have 7 cervical vertebrae in their necks. You would think a giraffe would have far more, but they don't. In fact, most other mammals have only 7 vertebrae. How can this be? Each vertebra in the neck of a giraffe can be as long as 10 inches!
4) The Back is Where It's At!
At least when it comes to tattoos! The back is the #1 spot people choose for tattoos.
5) You Lose a Little Every Day
Height, that is. You are a bit taller when you first get out of bed in the morning than when you went to bed the night before. While lying in bed, there is no downward gravitational pull on the spine which allows cartilage to expand a tiny bit. The same is true of astronauts. They come back from their missions taller than when they leave due to a lack of gravity.
6) Your Spine is a Slightly Younger Than You Are
True story:  The human backbone does not even begin to develop until a fetus is 2 months old. Good thing Social Security doesn't take that into account when calculating your age.
7) Are You Just Average?
While the spine can grow as long as 20 inches, most men have backbones of about 18 inches and women about 17 inches.
8) Evolution Gone Wrong (Or Were Humans Impatient?)
Some researchers believe that a lot of human back pain comes from evolution, which either made a mistake or we pushed it too hard. Although our backbones can take an incredible amount of weight and they do allow us to walk and run while upright, they are far from being a perfect design.
9) It's All Finished by the Time You Are 5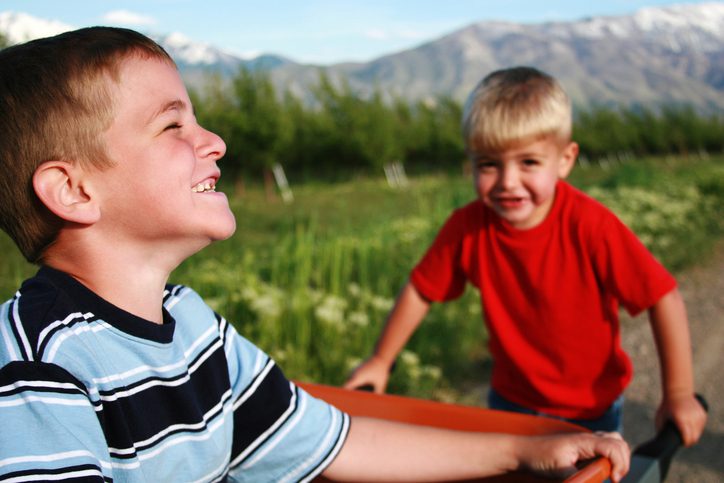 This might be hard to believe, but it's true. Your spinal column grows like crazy during your first 5 years of life, growing as long as 20 inches, but after that, it's done. Your body continues to grow around the spinal column, but the actual spine itself is 100% done by the time you blow out those 5 candles on your Batman cake. Seriously, who knew?
10) Humans Only
Another interesting spinal cord fact is that humans are the only mammal to suffer from a sideways curvature of the spine called scoliosis. Teenage females are more likely to suffer from this problem than males and the reason for this is unknown.
11) We are Born with More
We are born with a total of 33 vertebrae, but Mother Nature has future plans for our spine. As we age, 4 vertebrae fuse together to form our tailbone. Another 5 will fuse together to form the back portion of our pelvis, which leaves us with only 26 vertebrae to take care of.
12) One Thing American's Have in Common
About 80% of all American's will have back pain at one point or another in their lifetime and back pain is the #1 reason for missed work days and doctor visits, not to mention the #2 reason people visit the emergency room.  Back pain affects more men than women, and the reason for this is not fully understood. It could be that men are involved in more dangerous activities, such as extreme sports or car racing, but no one is certain. On the flip side, more women complain about neck pain than men.  This is why it's so vital to keep your spine and neck in alignment with regular chiropractic checkups! No one wants to be on the losing end of this statistic!
13) Support Your Spine!
Your back has over 200 muscles and of those 200 muscles, 120 of them support the spinal column. That's some serious "back up support."  
14) The Greek Titan Atlas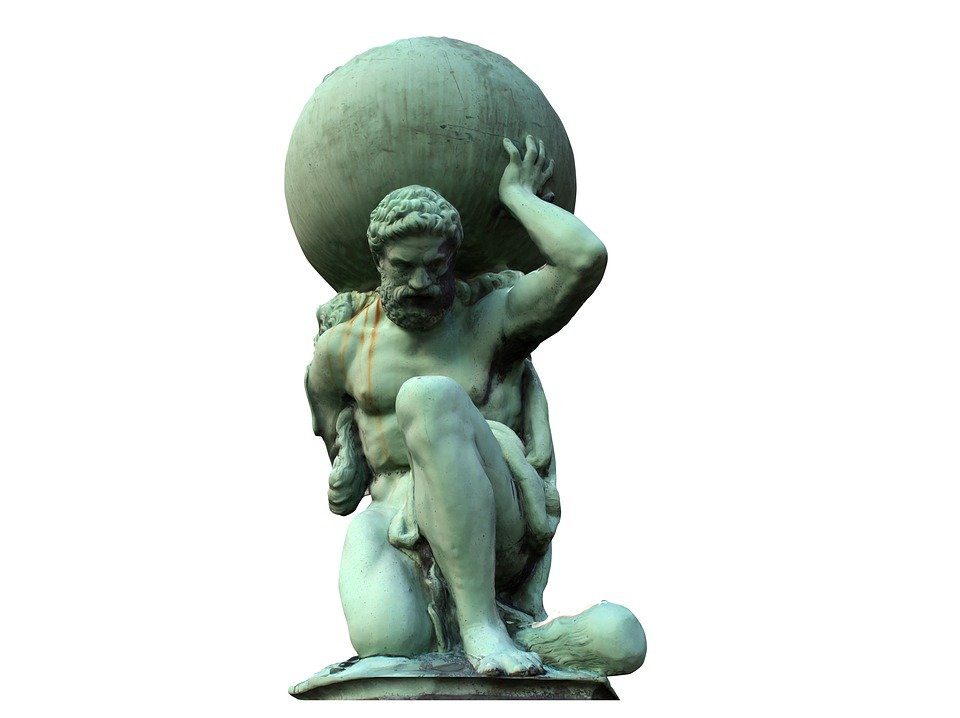 The cervical vertebrae are located in the neck and the first one is called the Atlas vertebrae because, like the Greek Titan who held up the weight of the world, your spine must support the weight of the head (which can weigh 13 pounds!) as well as the rest of the spine and muscles. If they hadn't been named earlier, who knows? They might have been called the Schwarzenegger!
15) Even Celebrities Have Back Pain
Just a few of the rich and famous who have experienced back pain or spinal injuries:
✓  Tiger Woods
✓  George Clooney
✓  Florida Governor Rick Perry
✓  Former President John F. Kennedy
✓  Jackie Chan
✓  Jennifer Grey
✓  Jerry Lewis
✓  Dolly Parton
✓  Tony Romo
✓  Peyton Manning
✓  Usain Bolt
✓  Former President George W. Bush
✓  Harrison Ford
✓  Charlize Theron
✓  Sarah Michelle Gellar
✓  Tobey Maguire
16) Super Statistics
Your spine has more than 100 joints, which makes it super flexible. Cartilage makes up about a quarter of your spine's length, which is another reason it remains flexible. The spinal cord weighs about 35 grams and the spine itself can handle as much as 220 pounds!
17) The Shock Absorbers of the Spine
Intervertebral discs are cushions of tough cartilage that rest in between the vertebrae of the spine. These cushions act like mini-shock absorbers to prevent the bones from hitting or rubbing against each other. These mini-shocks, combined with the S shape of the spine, also prevent shock to the neck and head when you run.
18) Sad Facts About Injuries
The leading cause of spinal cord injuries is car accidents. This accounts for over 35% of all spinal cord injuries every year. After age 65, however, this changes. The leading cause of injury, including injury to the spinal cord in the elderly, is from slip and falls.
19) The Beginning of the Internet
You might say the spinal column is the original internet; at least within your own body. It is responsible for sending over 1 million electrical messages between the brain and the body every single day. Almost nothing in your body could move or function without the nerves that run through the spine.
20) Not All Back Injuries Need Surgery
We could pay off the national debt if people paid the US government for their back surgery rather than their doctors. American's spend $86 billion every single year on back surgery, with about 1.2 million surgeries being performed.
It's interesting to note that not all back pain or back injuries require surgery. At least 80% of back pain doesn't need any type of invasive treatment or addicting pain medication.
Your chiropractor can help to heal your back pain, even if it's chronic, through a variety of holistic, non-invasive treatment options, such as chiropractic massage, anti-inflammatory supplements, and chiropractic care.
Your spine and the nerves inside it are one of the most important parts of your body. Taking good care of your spine and joints with regular chiropractic care or checkups is just as important as other yearly health practices, such as flu vaccinations and mammograms. 
Schedule an Appointment and Receive
FREE One-Hour Massage Certificate
That's right! Receive a certificate for a free one-hour massage with our highly-trained and licensed massage therapists for use after your first appointment. Use it yourself, or give it to a friend.